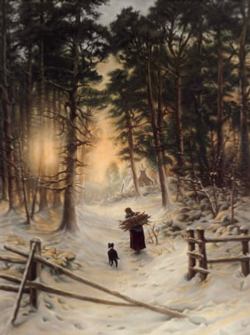 ENVIRONMENT CANADA
SPECIAL WEATHER STATMENT
*************************
SPECIAL WEATHER STATEMENT FOR:
WAWA - WHITE RIVER - PUKASKWA -
SAULT STE. MARIE - SUPERIOR EAST -
GREATER SUDBURY AND VICINITY -
CHAPLEAU - GOGAMA -
ELLIOT LAKE - RANGER LAKE -
MANITOULIN - BLIND RIVER - KILLARNEY
- CITY OF THUNDER BAY -
KENORA - NESTOR FALLS -
DRYDEN - IGNACE
- FORT FRANCES - RAINY LAKE -
ATIKOKAN - UPSALA - QUETICO -
SUPERIOR WEST -
RED LAKE - EAR FALLS
- SIOUX LOOKOUT - SAVANT LAKE -
LAKE NIPIGON - WABAKIMI -
GERALDTON - MANITOUWADGE - HORNEPAYNE
- NIPIGON - MARATHON - SUPERIOR NORTH.
SIGNIFICANT SNOW TONIGHT THROUGH MUCH OF MONDAY.
A LOW PRESSURE SYSTEM CURRENTLY OVER SOUTHERN MANITOBA WILL TRACK
SLOWLY INTO MINNESOTA TONIGHT AND TOWARDS SAULT STE MARIE ON MONDAY
NIGHT.
INTERMITTENT SNOW HAS BEEN FALLING ACROSS MUCH OF NORTHWESTERN
ONTARIO TODAY AND WILL MAKE ITS WAY INTO REGIONS NORTH OF LAKE
SUPERIOR TONIGHT.
A FEW CENTIMETRES OF SNOW FELL IN MANY REGIONS WEST OF SUPERIOR TODAY
WITH FURTHER AMOUNTS OF 5 TO 10 CM EXPECTED TONIGHT FOR SIMILAR
REGIONS.
IT WILL GRADUALLY TAPER OFF IN NORTHWESTERN ONTARIO ON
MONDAY WITH SEVERAL MORE CENTIMETRES POSSIBLE.
AS THE LOW SLOWLY INTENSIFIES MONDAY AND MONDAY NIGHT, SNOW WILL
SPREAD ACROSS MUCH OF NORTHEASTERN ONTARIO.
IT WILL BEGIN TONIGHT
NORTHEAST OF LAKE SUPERIOR AND DURING THE DAY NORTH OF LAKE HURON
AND GEORGIAN BAY.
THE MOST SIGNIFICANT SNOW FOR THIS AREA IS LIKELY
TO BE ALONG AND TO THE NORTH OF HIGHWAY 17 INCLUDING THESSALON TO
SUDBURY ON MONDAY NIGHT.
SIGNIFICANT ACCUMULATIONS IN EXCESS OF 10
CENTIMETRES ARE QUITE LIKELY, PARTIALLY DUE TO ADDED MOISTURE
FROM LAKE ENHANCEMENT.
HOWEVER, IT WILL LIKELY CHANGE TO RAIN IN
THIS SWATH FROM SAULT STE MARIE TO KILLARNEY OVERNIGHT.
SNOWFALL TOTALS MAY VERY WELL EXCEED 15 OR POSSIBLY 20 CENTIMETRES IN
A FEW LOCALES, HOWEVER IT IS EXPECTED TO BE SPREAD OVER 24 TO 36
HOURS.
IT WILL BE A SIGNIFICANT ACCUMULATION, BUT SOMEWHAT BELOW THE
WARNING THRESHOLD OF 15 CM IN 12 HOURS.
TRAVELLERS ARE URGED TO ALLOW
EXTRA TIME GIVEN THE EXPANSIVE AREA OF SNOW OVER THE PROVINCE.
ENVIRONMENT CANADA WILL CONTINUE TO MONITOR THE INTENSITY AND TRACK
OF THE LOW AND WARNINGS MAY BE ISSUED AS THE SITUATION WARRANTS.
*************************