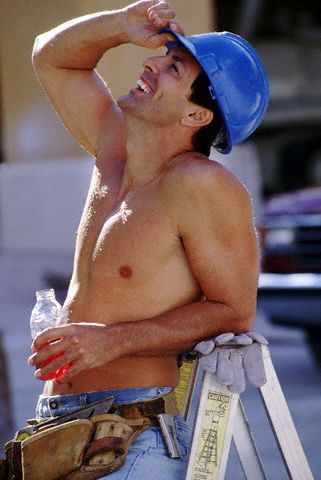 NEWS RELEASE
REGIONAL LABOUR MANAGEMENT
HEALTH AND SAFETY COMMITTEE
*************************
The Sault Ste. Marie Regional Labour Management Health and Safety Committee (SSMRLMHSC) is set to take part in this year's Spring Home Expo to bring extremely important information to Sault Ste. Marie residents looking to hire contractors.
The SSMRLMHSC consists of representation from local companies and labour organizations who commit to meeting every month to discuss health and safety issues that affect construction, electrical, and infrastructure contractors in Sault Ste. Marie.
This committee is a subcommittee of the Provincial Labour Management Health and Safety Committee of the IHSA which was originally established in 1968.
This committee is a volunteer basis and no acting members receive pay for their services.
Each year, the committee sets out a mandate to fill regarding what issues they identify as being key for their companies.
A major initiative was taken on last year to develop a training program for the Sault's young people, age 14 to 18, entering into the local workforce.
This program is being offered free of charge to anyone in our region and the members of the committee are available to speak to students regarding their rights to a safe and healthy workplace.
This year, one of the mandates the committee set was to raise awareness in residential construction and the general public hiring contractors to do work around their home.
The increasing underground economy has affected residents here in the Sault, and the SSMRLMHSC wants to provide information on how you can protect yourself against uninsured contractors.
When a home owner hires a contractor who is not insured and is not registered with the WSIB it opens the doors to enormous legal implications which could cost the home owner thousands of dollars over and above any money paid for the project.
There are a few simple steps that you can take to prevent much of this happening.
Every year Sault Ste. Marie residents hire some of the most qualified and safe working contractors this province has to offer.
The amount of talent here in the Sault is something to be very proud of.
Many of these companies are represented through the Sault's Labour Management Committee and they have worked hard to promote safety on every one of their job sites – even if that jobsite happens to be your home.
These are people who can be trusted to produce quality work under safe conditions with very happy clients.
Unfortunately, this is not the case with all contractors.
By asking the right questions, you can avoid much of legal consequences of hiring uninsured and unregistered workers.
There is always a temptation to go with a "friend of a friend who kind of did this before" because the costs can be significantly lower.
However, many people are starting to realize that this can be the start of months, if not years, of problems as a result of not knowing what questions to ask.
A good contractor will offer the information to every single client BEFORE they are asked for it.
The Sault Ste. Marie Regional Labour Management Health and Safety Committee is pleased to take part in the Spring Expo and looks forward to meeting everyone who is thinking of hiring a contractor any time in the future.
*************************