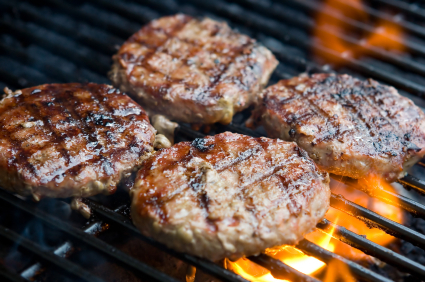 NEWS RELEASE
MCDOUGALL ENERGY
*************************
Staff at New Esso On the Run and Tim Hortons Host FREE Barbecue

On Thursday, August 7 the staff at the Sault's new Esso On The Run and Tim Hortons located at 442 Bruce Street will be hosting an official grand opening event from 10 a.m. to 4 p.m.
New and existing customers are invited to the site for a FREE Barbecue, prize draws, giveaways and special deals.

"We are really excited about our new Esso On the Run store. It's not every day that a unique site like this is constructed in Sault Ste. Marie so we thought we should celebrate the opening with the general public and our customers who have embraced the new store," said Darren McDougall, Esso On The Run, Bruce Street owner and President of McDougall Energy.
"We hope customers appreciate the convenience of our new store location and offers. Commuters can fuel their vehicle, fill their convenience needs, grab a Tim's coffee, and wash their vehicle with our touchless car wash all at one location."

Tim Horton's owners Craig and Nicole Holub are also excited about the grand opening of their new Bruce Street store.
"Customer traffic has been building since we opened and we anticipate that more people will appreciate the convenience of this new Tim Hortons and Esso On the Run. "We want to take time out on August 7 to celebrate the new opening with our guests. In addition to the Barbeque, we will offer prize draws for great prizes like a Home Brewer Coffee Package, Esso Gift Cards and tons of other cool stuff."

Volunteers of ARCH, the Algoma Residential Community Hospice will be on site to receive proceeds from a unique fundraising fuel event.

This site officially opened its doors on June 6, 2014.
*************************