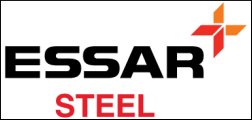 The Ontario Ministry of the Environment recently released its Facility Greenhouse Gas Emissions Report for the 2010 reporting year.

The first of its kind in Ontario, the Emission Report collected data from 148 regulated facilities under Ontario Regulation 452/09 to determine a baseline in order to assist the reporting facilities in managing and reducing their greenhouse gas emissions.

Essar Steel Algoma and Essar Power Canada, both based in Sault Ste. Marie, were among those 148 reporting facilities.

As published on the Ministry of the Environment website, Essar Steel Algoma is listed as the third highest emitter of CO2 greenhouse gas in the province at just under 4.5 million tonnes.

SooToday.com contacted Brenda Stenta, manager of corporate communications for Essar Steel Algoma, to request additional information regarding the Emissions Report.

As it turns out, the Ministry of the Environment's 2010 report may be incorrect and misleading.

The official response from Essar Steel Algoma follows.

****************************
Thank you for the opportunity to respond on the Ministry of Environment's publication of their 2010 Greenhouse Gas Emission Report.

The 2010 report, the first of its kind under new reporting guidelines, double counted the combustion of by-product gases from our operation, including them both in the Essar Steel Algoma total and the Essar Power Canada total.

As these fuels were only burned once, at the Co-generation facility, they should only be counted once, at the source of combustion.

If amended to accurately correct for this double counting error, the figures would show as approximately 2.66 million tonnes for Essar Steel Algoma and 1.52 million tonnes for Essar Power Canada.

We have brought this to the attention of the Ministry of Environment and it has been corrected for the 2011 reporting year.

That said, it is important to look at this data within the broader context of intensity ratings, performance trends and national greenhouse gas emissions.

Essar Steel Algoma has made great strides in reducing the amount of carbon emitted with every ton of steel produced.

In fact, since 1993 we have reduced our CO2 intensity rate (tonnes of CO2 emitted per ton of steel shipped) by 64 percent.

Beyond this, the next step change in CO2 emission reductions will require breakthrough technology.

Industry-wide research initiatives are currently underway in the pursuit of this new technology but it does not exist today.

World Steel reports the global average intensity rate is 1.9 tonnes of CO2 for every tonne of steel produced.

For 2010 Essar Steel Algoma's intensity rate was better than average at 1.15 tonnes.

Our Direct Steel Production Complex is the only one of its kind in Canada, using a continuous casting method that consumes significantly less energy than a conventional mill.

Our Cogeneration Facility (Essar Power Canada) is also a Canadian first, producing 70 MW of electricity from surplus byproduct fuels which would otherwise have to be flared, helping to offset coal fired power generation in Ontario.

It is also valuable to understand where the iron and steel sector fits within the national greenhouse gas emissions profile.

As shown on the Environment Canada graph below, iron and steel accounts for just over 2 percent of Canada's overall CO2 emissions.

And of that 2 percent (14 M tonnes), Essar Steel Algoma generated less than 3M tonnes, the equivalent of about half a percent of Canada's overall CO2 emissions.

In so doing we produced 2.32 million tonnes of steel, contributed nearly $1.77 billion to the economy and employed 3,000 people.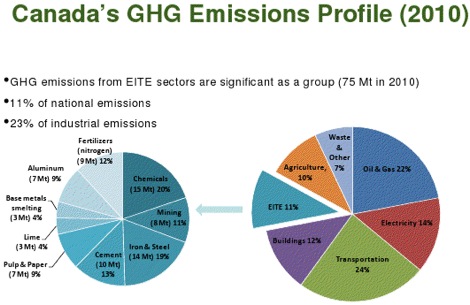 At Essar Steel Algoma we take our environmental responsibilities very seriously.

All of our facilities are registered to the world-wide ISO 14001 Environmental Management System Standard and we strive for continuous environmental improvement in every phase of steel production.

Our ongoing investments and continued reductions in emissions demonstrate our commitment to achieving a sustainable balance in all that we do.

****************************