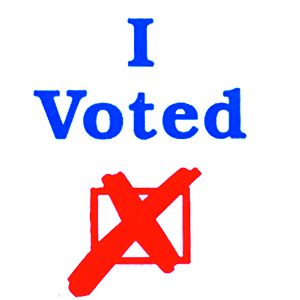 A would-be candidate for city council is taking the city and the province to court over a $100 deposit he says unfairly bars citizens on fixed incomes from the political process.
Christopher Newman says he wants to run for one of Sault Ste. Marie's 12 council seats in the municipal election this fall but can't afford the deposit required by law because he receives most of his income from the Ontario Disability Support Program.
"If a person doesn't have money they're being denied the ability to participate in our whole process," said Newman, who filed a claim against the city and the Ministry of the Attorney General in Superior Court.
Newman, 35, argues the $100 fee - which is refundable following an election only if a candidate garners more than 2 percent of the vote in the ward - is unconstitutional and discriminates against people with disabilities.
He shares an apartment with his grandmother and said that after he pays his share of rent he is left with $607 a month which goes to food and other expenses.
"If you're on Ontario Works it's even worse," said Newman, who works as a paralegal but doesn't make additional money through his self-employment.
While Newman said he doesn't have a problem with there being some measure in place to discourage frivolous campaigns, he says it would be more appropriate for the province to ask candidates to collect signatures from citizens who support their nomination.
"Anybody can (collect signatures) and it shows intent," said Newman.
Malcolm White, city clerk, said the city is something of a bystander in the case, which he said appears to deal more with provincial legislation.
"Our position is it's a nomination filing fee set out in the act that there is no discretionary power of the clerk to waive that fee," said White.
White referred further questions to the city's lawyer, who was not immediately available for comment.
Newman and city representatives appeared in court this morning and the matter has been adjourned to Sept. 4, just eight days before the nomination cutoff of Sept. 12.
Newman said he hopes a judge will grant an injunction that will allow him to get his name on the ballot for the Oct. 27 election.
While the nomination deadline is fast approaching, Newman said he hasn't yet determined where he will do his campaigning.
He lives in Ward 3 but said he is considering running in Ward 4 where only incumbent Rick Niro had filed his papers as of Thursday.
Ward 3 currently has four nominated candidates.
"Right now, it would be strategic to consider running in Ward 4," said Newman.