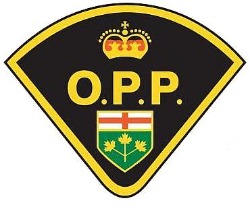 NEWS RELEASE
ONTARIO PROVINCIAL POLICE
*************************
Special Investigations Unit (SIU) invokes madate afer man falls
CHAPLEAU, ON - On August 24, 2014 at approximately 1:40 a.m., members of the Ontario Provincial Police (OPP) Superior East Detachment responded to a neighbour dispute on Devonshire in Chapleau, Ontario.
While the officers were outside the building speaking with an involved male who was on a second floor balcony, they observed him fall approximately six feet.
The male suffered serious injuries and was transported to the hospital by emergency medical services.
He is currently listed in critical condition.
*************************