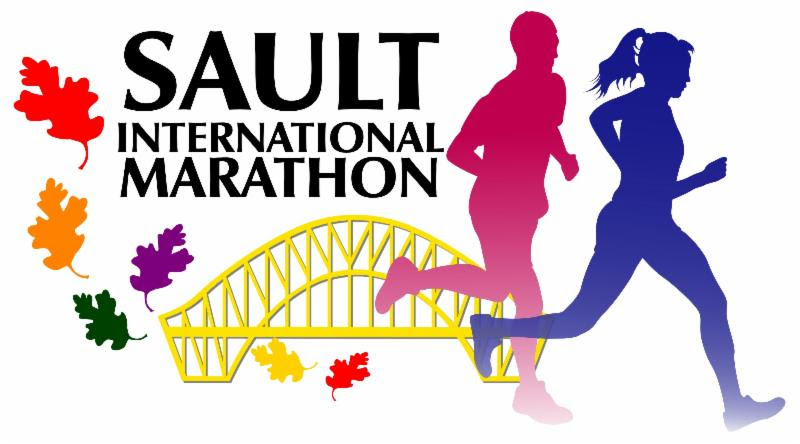 NEWS RELEASE
SAULT AREA CHAMBER OF COMMERCE
***************************
Going into our 5th year, the Sault International Marathon (formerly Chamber Chase) is excited to have the most runner participation yet in the 5k, Bridge Run, Half-marathon and Full-marathon races.
As your local marathon, we work with many organizations to bring this marathon back year to year.
We NEED YOUR HELP!
Please see the ways in which you can get involved and support your local community as well as cheer on hundreds of runners, many of whom are running 26.2 miles right in our backyard.
Volunteer
In 2013, over 100 volunteers participated to help make all races involved in the Sault International Marathon a success.
This year, with a new route change, we need more volunteers.
We could use your help in many ways:
Water Stations (set up, refill, break-down)
Starting Line (registration, questions, bag drop-off)
Finish Line (shirt sales, medal and award hand outs, bag pick-up, food re-fill, misc.)
Course Volunteers (EXTREMELY IMPORTANT: guiding runners on the correct route and cheering them on)
REMEMBER - times can be broken up into 1, 2, 3 hour time slots so you do not have to volunteer all day.
Maybe split up the day with one group at one location, we will work with you to make this possible.
You can also help support the marathon just by having your yard decorated, signs on windows, coming to the finish line with your lawn chair enjoying the music and Oktoberfest festivities while cheering on runners coming through.
We have had local community members even put out their own water tables outside of their home in support of the runners and we are so glad to see the support coming out.

This is a great opportunity for local organizations, athletic teams, University groups, school groups, church groups, and much more to be a part of a great community event.
Contact us today at 906-632-3301, or director@saultstemarie.org to see how you can help.
***************************