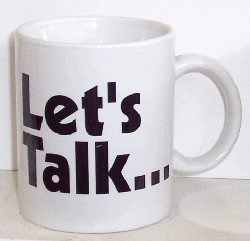 NEWS RELEASE
SAULT STE. MARIE RATEPAYERS ASSOCIATION
*************************
This is a reminder to all ratepayers that on the evening of February 27, 2013, organizers of the Sault Ste. Marie Ratepayers Association will host the first open public meeting between the ratepayers of the Sault and PUC Inc.
We would like to thank Dominic Parrella incoming new president & C.E.O for his time and participation in this endeavor.
We all look forward to the upcoming meeting with the goal to foster better communications by using methods that coordinates volunteer citizen. efforts.
The gathering will begin at 7 p.m. and end at 9 p.m. on Wednesday, February 27, 2013. in the Russ Ramsay Room at City Hall.
The meeting will open with a brief introduction of what makes up the Sault Ste. Marie Ratepayers Association, outlining our goals and methods, while promoting active and responsible participation in local government.
Following our opening introduction, representatives of PUC Inc will provide a brief statement about themselves with an update of current issues facing the community along with any upcoming items they anticipate.
The balance of the meeting will be a question and answer format between citizens and PUC. Inc representatives.
It is our belief that this new joint process of public gatherings will become valuable to community communications.
If you have any questions, please feel free to contact us and please spread the word to your neighbours.
We will look forward to seeing you on February 27.
"Do you want to make a difference? … Become an active ratepayer."
*************************