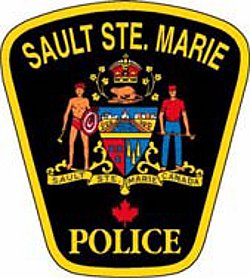 CITY POLICE

NEWS RELEASE

****************************
Offices with the Sault Ste. Marie Police Service arrested 18 year-old Andrew Waboose of 1657 Old Garden River Road on the 3rd of December at 2:23 am on Hare Avenue and charged him with one count of consume over the legal limit.
It is alleged that on the 3rd of December at approximately 2:12 am the accused was operating a 1997 Chev Lumina at an excessive rate of speed on Second Line West.
Officers stopped the vehicle and found the driver, the accused, [allegedly] under the influence of alcohol.
The accused failed a roadside screen device test and was subsequently arrested.
He is to appear in court on the 9th of January 2012.
****************************
View the complete police blotter for today by clicking here.