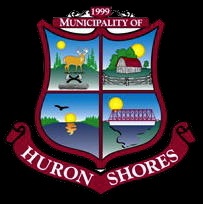 NEWS RELEASE
FEDNOR
*************************
Harper government strengthening community infrastructure in the Municipality of Huron Shores
ABRIDGED IRON BRIDGE, ON (January 22, 2013) - Across Northern Ontario, community and cultural centres, hockey rinks, swimming pools, and other community projects will soon begin repair and rehabilitation work thanks to support from the Harper Government's Community Infrastructure Improvement Fund (CIIF).
The Honourable Tony Clement, Minister for FedNor, today announced a project in the Municipality of Huron Shores that will benefit from the fund.
Through the Community Infrastructure Improvement Fund, the Municipality of Huron Shores will receive $48,015 to refurbish and complete upgrades to the Ward 4 Recreation Centre.
"We are very pleased that the Government of Canada is investing to ensure our local infrastructure is of high-quality and ready to meet the immediate and future needs of the community," added Mayor Gil Reeves, Municipality of Huron Shores. "Today's announcement will help us maximize the social and economic potential of the Ward 4 Recreation Centre."
The fund supports, on a cost-shared basis, repairs and improvements to existing community infrastructure that is accessible for use by the public.
Recipients of the fund may receive contributions of up to $1 million and must leverage a minimum of 50 percent of funding from other sources.
The Government of Canada's contribution to recipients is contingent on the successful execution of a contribution agreement.
FedNor - 25 years of successful investments in Northern Ontario.
To find out more about our programs and services, please visit here or follow us on Twitter.
*************************