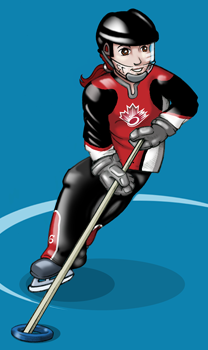 NEWS RELEASE
SAULT RINGETTE CLUB
*************************
Hundreds of visiting athletes will descend on Sault Ste. Marie this week.
The community is home to the 2014 U-12 (under 12) Provincial Ringette Championships from April 3 to 6.
The event, which will attract more than 600 participants, along with hundreds of parents and fans, is being hosted by the Sault Ringette Club and the Sault Ice Hawks travel teams.
"The championship gives us a chance to showcase some of the best 10 and 11-year-old athletes in the province while promoting the sport of ringette in our community," said Daniel Wood-Salomon, President of the Sault Ringette Club. "We will be hosting 33 teams from across Ontario, which will bring hundreds of visitors to our wonderful city."
The 2014 U-12 Provincial Ringette Championships will feature seven divisions.
As the host community, the Sault will have a team in the event.
Last year, the local U-12 Ice Hawks came home Provincial Champions in their division.
Meanwhile, with an economic impact of more than $500,000 in direct visitor spending, Tourism Sault Ste. Marie, a division of the Sault Ste. Marie Economic Development Corporation, worked with the Organizing Committee in securing this major event.
"When you can get several hundred visitors here for multiple days, the impact to the local economy is significant," said Ian McMillan, Executive Director of Tourism Sault Ste. Marie. "We were pleased to partner with the folks at Sault Ringette in acquiring this prestigious provincial event."
For the four-day championship, the Organizing Committee has chosen a theme of "Carnival/Carnaval."
An integral part of the U-12's is the opening ceremonies, where the athletes will be paraded in similar to the Olympics and dress according to the theme.
The second evening is the FUN Fest, where all 33 teams will gather to have fun.
This year, MuchMusic is being brought in to do the video dance, and Mr. Bon Soo will also make an appearance.
The opening ceremonies take place Thursday, April 3 at 7 p.m. at Superior Heights high school.
The Carnival/Dance takes place the following night at the same venue and time.
The games will take place at the John Rhodes Community Centre, Rankin Arena and McMeeken Arena.
For more information on the 2014 U-12 Provincial Ringette Championships, please visit www.saultringette.com.
Also online: www.sault-canada.com.
*************************