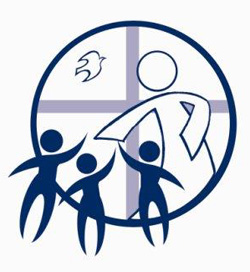 The Huron-Superior Catholic District School Board has shown significant improvements since Education Quality and Accountability Office (EQAO) testing was implemented in 2002.
The board announced at their first committee meeting on Wednesday night that results at both the primary (grade three) and junior (grade six) level have gone up in all categories.
At the primary level, writing results are up 27 percent while also seeing scores up by 15 per cent in reading and 11 percent in mathematics.
Reading results at the junior level are up 27 per cent while writing has seen a 21 percent increase and mathematics increased nine per cent, all since 2002.
"The tremendous gains are great indicators that our efforts to improve student achievement in these key learning areas have been successful.
We will continue to implement precise interventions in an effort to remain at or above provincial standards," said Superintendent of Education Maria Esposito in a release.
In the most recent testing by the board, done in the spring, 76 percent of students at the primary level met the provincial standard in writing, while 62 per cent of students met the provincial standards in reading and mathematics.
The junior level saw 78 percent of students meet the provincial standards in reading while 71 percent met the standards in writing and 52 percent in mathematics.
In comparison, the junior test results, when compared with the same groups of students results in grade three, saw an increase of 18 percent in reading scores as well as a seven per cent increase in writing scores.
Mathematics scores saw a decline of 16 percent over the three year span.
Esposito noted in a statement that the board is analysing the results to "determine our course of action to continue to improve the performance of our students."
Each year, students in grades three, six, nine and 10 across the province participate in EQAO testing, which is then used to determine the students strong areas along with areas that require support and a possible plan for improvement.
The board also officially unveiled the new Cross of Unity on Wednesday night.
The cross, handcrafted by former board trustee Gerald Beerkens out of wood from species native to Northern Ontario, will make its way throughout schools in the board as well as other board offices in the area.
The idea was brought forth by trustee John Caputo, who came across a similar idea while visiting a school in Ottawa during the 2011-12 school year.
The idea was brought forth to the board and ultimately passed near the end of the school year.