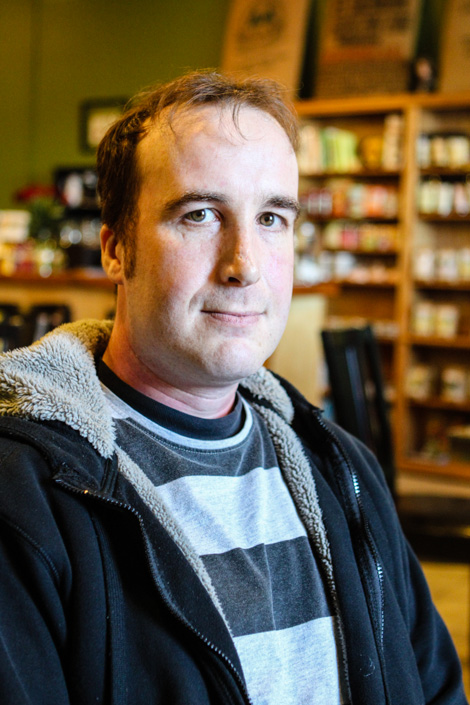 So, how does a starving student make a film with no money?

Sault musician and budding filmmaker Mike Gingras can offer a few pointers.

When Ontario Second Career Funding was offered to him, Gingras grabbed the opportunity and headed to Toronto for the Film and Television Production program at the Trebas Institute.

"I've always had a love of film and the Trebas Institute has an excellent reputation," he told SooToday.com. "I was not disappointed at all. They have great facilities, great professors, and they were really supportive."

For his final school project, Gingras spent six days shooting his 16-minute short, The Kid Who Made the Face, a mockumentary comedy about how several lives become intertwined through the actions of one child.

He wrote, directed, produced, and edited the film himself and made use of a number of Toronto connections to secure locations, actors and crew members.

Adriana Hope and Gingras' brother Dan - both originally from Sault Ste. Marie - appear in the film, as do other friends and a few Trebas staff members.

He managed to access shooting locations at no cost by utilizing friends' apartments, his brother's connection to the Cadillac Lounge, and sweet-talking the powers that be at the Crossways Mall.

"The Cadillac Lounge was great and they helped me out every step of the way," he said. "They allowed me to host a showing of the film there so I can say it has been screened in Toronto."

With no money to purchase a cast and crew transport vehicle, Gingras called on the professionals at Beck Taxi for travel.

"They were extremely helpful. You actually save money if you have a small crew and minimal equipment because you don't have to pay for parking and they drop you off right at the front door," he explained.

To fund the production, Gingras hosted a fundraiser this past summer at the Roosevelt Hotel that saw his band FrightLight and friends, Redundant and The Bear Hunters, donate their time and talent to the cause.

As a thank you, every single fundraiser attendee received a producer credit on The Kid Who Made the Face, and the participating bands are credited as executive producers.

Although he wouldn't disclose his budget for the film, Gingras joked that it was "much, much less" than the $28,000 spent by Kevin Smith on his debut film, Clerks.

So, with his short all said and done, and his film education complete, Gingras was encouraged by one of his Trebas professors, Kalman Szegvary, to submit The Kid Who Made the Face for consideration to the Buffalo Niagara International Film Festival.

He's thrilled to report that his production has been accepted and will screen during the festival sometime between April 24 and May 3, 2014.

"Kalman's my mentor and was a huge help to me. I had a lot of amazing support."

In addition to submitting his film to other festivals, Gingras plans to host a screening at Algoma University in March along with Boyd Rendell's The Last Stand.

Friends and fans are encouraged to keep an eye on his Party Island Productions Facebook page for further details about this screening and other upcoming productions.