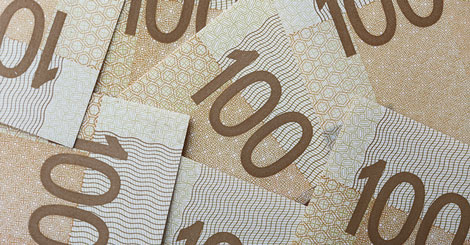 The final 2015 municipal budget package will not be released to the media and the public until Friday, but more than one city councillor says a tax increase of 2 percent or less is possible.
While not confirming that figure, Chief Administrative Officer (CAO) Joe Fratesi told SooToday Thursday "there are the makings for council to get to that amount (in the budget document prepared by the finance department)…if council wants to take advantage of some of the means by which they have reduced the levy in previous years, including use of some surplus, it's pretty obvious they'll be able to get to that number or slightly below it."
Fratesi would not confirm reports that $3 million in surplus money is available in the budget package, but did say one source of surplus money is back taxes from Essar Steel Algoma.
"This past year the city has enjoyed interest on taxes (from Essar Steel Algoma) and it's identified as one of the sources of the surplus."
Fratesi said another source of revenue in the surplus was a refund in the city's long term benefit plan for its employees.
"In the last couple of years our employees weren't as frequently going on to long-term disability…so there's a fairly significant refund the city received and it'll allow the refund to become part of the surplus."
"Those two items are significant in terms of making up the surplus in the report," Fratesi said.
Fratesi said the staff report states council may use surplus funds to reduce the levy as it has in past years, but also cautions council should wean itself off relying on doing so in future years.
As for residential property taxes in general, Fratesi said "we think at the end of the day it (the 2015 budget) still will result in the average homeowner in Sault Ste. Marie paying taxes that, compared to the average homeowner in any other community in Northern Ontario and for that matter any other community in all of Ontario our size, that we continue to be in very good shape."
Ward 5 Councillor Frank Fata said "the only thing I will accept will be something below two percent."
"The sense is most councillors agree we're going to be below two percent…there seems to be a sense of optimism we can achieve that."
Fata said he would like to see surplus money go towards one-time expenditures such as the city's share of the cost for the Heritage Discovery Centre and plans for an arena to be built adjacent to the Northern Community Centre, as well as some improvements to the Community Centre itself.
Fata said council will probably vote to use at least part of the surplus to reduce the levy.
"I do not agree with that," Fata said.
"That's something we've leaned on way too much in the past. I think it's time council becomes more creative and digs a little deeper as far as where we can find cost savings and reduce outside agency funding by five percent, freezing the wages of non-union city staff, including city council."
"We've also got some huge asset management issues coming down the road we have to prepare for…we have to think about the infrastructure spending in the years ahead," Fata said.
Ward 3 Councillor Matthew Shoemaker said "what I would like to see with a surplus is, given the proposed levy presented in January (4.6 percent), I would be inclined to support using (a portion of) the surplus to reduce the levy this year."
"We should keep tax increases at or below the rate of inflation (about two percent)."
"That being said, I think we need a policy on how we use our surpluses in the future and I think it should be one-third infrastructure spending, one-third debt reduction and one-third savings."
Shoemaker said he would mention that idea Monday, when council meets to thrash out the 2015 budget, and propose council discuss it at a future meeting.
Ward 1 Councillor Steve Butland said a figure of "about two percent" was suggested to him by city staff in terms of a residential tax increase.
As for use of a surplus, Butland said he is in favour of using it to keep property taxes down.
"I've been on this for probably three years and my philosophy is if there is a surplus, regardless from where it comes, that means we have overtaxed the people this past year, and for us to spend that money is not appropriate."
"Is that our money to spend? I don't think so. It belongs to the taxpayer."
"Staff have always told me stop doing it (using the surplus to keep taxes down) because eventually you'll get bit, but up until this point it hasn't happened," Butland said.