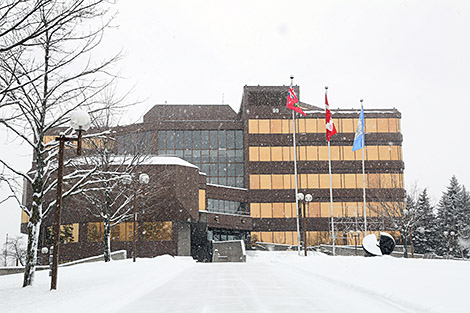 Sault Ste. Marie City Council was presented with the draft 2014 municipal budget by the City Finance Department at its regular meeting Monday evening.
The city's final budget will be decided on in April.
Preliminary budget numbers project a 2.8 percent municipal levy increase.
While the final tax rate for residential property owners in Sault Ste. Marie for 2014 will not be known until April, Chief Administrative Officer (CAO) Joe Fratesi told Council he anticipated the final figure will be better in comparison to figures other Northern Ontario municipalities will face this year.
More information, such as the final budget figures from the District Social Services Administration Board (DSSAB) and Algoma Public Health, is needed before the City finalizes its budget.
No reductions in City services are anticipated in the budget.
Among issues the City has to consider is a $984,300 decrease in Ontario Municipal Partnership Fund (OMPF) dollars for 2014.
The OMPF is the Ontario government's main transfer payment to municipalities.
Also to be considered is a 2.4 percent increase ($2, 327, 911) for items such as contractual salary and benefit obligations for City employees.
The preliminary budget levy increase listed in the 2014 draft budget is 4.5 percent, but strong growth in the municipal tax base (1.7 percent) would reduce that total municipal levy increase to 2.8 percent.
Fratesi cautioned Council against using 2013 budget surplus money to lessen the levy, but regardless, City Council has used budget surplus money in past years for that purpose.