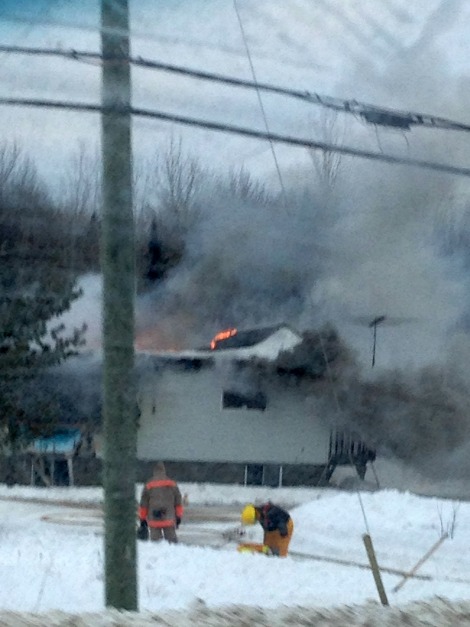 At 5:00 p.m. today a loyal reader travelling highway 17 east near Blind River was held up by multiple fire trucks and police vehicles on the road fighting a house fire.
They also reported seeing a second house on fire further down the highway, a short distance away. (seen below).
SooToday.com will update this story when more information becomes available.