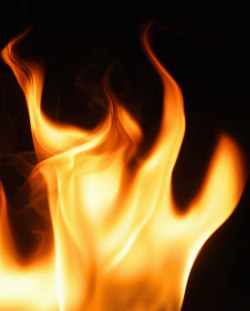 OPP NEWS RELEASE

*****************************
House destroyed by fire - No injuries

On December 6, 2012 at approximately 2:20 a.m., Echo Bay Fire Department and Sault Ste. Marie OPP responded to a house fire in the 100 block of Birch Lake Road.

There was one person in the residence at the time who was cooking french fries when the oil boiled over onto the stove and caught on fire instantly.

The male tried to put it out with a towel.

He grabbed the pot and tried to slide it to the sink when the oil continued splashing and the fire spread.

The homeowners were not present at the time.

No injuries were reported.

No foul play is suspected.

*****************************
To read more OPP Police Beat news, please click here.