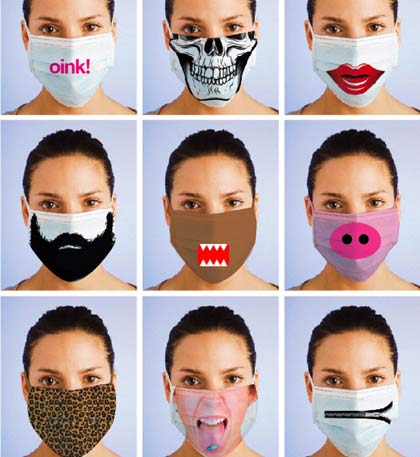 NEWS RELEASE
SAULT AREA HOSPITAL
*************************
SAH Implements "Immunize or Mask" Policy
SAULT STE. MARIE, ON - (January 7) - In an effort to be as proactive as possible in protecting the well-being of our patients, Sault Area Hospital (SAH) has implemented a policy requiring all SAH personnel to either receive an influenza vaccination or wear a mask during the flu season.
The policy will remain in place until March 31, 2014, or possibly later if influenza activity in the hospital or community warrants it. SAH will work closely with Algoma Public Health to monitor conditions.
"It is fundamentally our duty as health care providers and as a public hospital to put our patients' safety first in our decision making," states Dr. Heather O'Brien, SAH Chief of Staff and Medical Affairs. "There is no question that being vaccinated is the single most effective means of protecting yourself and others from influenza. There is also no dispute that those patients in our care are the most frail and vulnerable to the possibly serious, and even fatal, effects of the flu."
Algoma Public Health supports SAH's efforts to increase immunization rates in the hospital and in the community as a whole.
"The flu can be a very serious illness," adds Dr. Kim Barker, Medical Officer of Health at Algoma Public Health. "When you get a flu shot, you reduce the risk of passing on the virus to other people - especially those at high risk of complications. Although the flu shot is not 100% effective on its own, in a community perspective, it works quite well to protect those at greatest risk."
Immunization is a critical component of an overall infection prevention and control program at SAH, including proper hand hygiene, appropriate use of personal protective equipment, effective screening and isolation practices, surge protocols and other means which are already in place.
The policy covers all persons carrying on activities at SAH, including employees, students, undergraduate and post-graduate medical trainees, physicians, volunteers and contract workers.
The policy is in effect in all inpatient and outpatient clinical or patient care areas, including outpatient clinics, rehab and reception/waiting areas, and also pertains to all personnel engaged in direct patient interaction, irrespective of the location of that interaction.
While members of the public are not specifically covered by the policy, SAH also strongly encourages all visitors to wear a mask if they have not been immunized.
Mask dispensers have been strategically located throughout the hospital.
The importance of hand washing - especially when entering and existing patient rooms - must also be emphasized.
Prior to implementation of the policy, internal consultations were held which reinforced a universally-held belief of the importance of vaccination and an understanding of the particular vulnerability of hospital patients. As a result of those consultations, a goal of 70 percent immunization by December 31, 2013 was set which, if met, would preclude the implementation of the "immunize or mask" policy.
While significantly higher than the 2012 rate of just over 50 percent, the immunization rate of 60 percent at the end of December fell short of the target.
"SAH made every effort possible to achieve our target of 70 percent but still fell short. If we must enact policy to ensure that we are doing everything in our power to protect and care for our patients, then that is something we will do," explains Ron Gagnon, SAH President & CEO. "While the flu shot is not a 'magic bullet,' it is the single most important weapon in our infection prevention and control arsenal. To not use to its fullest means we aren't doing everything we can to maximize safety and quality care. Every single patient in our hospital deserves to know that the person caring for them has taken steps to reduce influenza transmission."
While more aggressive and proactive influenza policies are the source of some disagreement amongst some groups, organizations such as the Association of Medical Microbiology and Infectious Diseases Canada, the National Advisory Committee on Immunization, as well as the Influenza Surveillance Protocol for Ontario Hospitals all strongly support immunization among health care workers.
Furthermore, the Canadian Nurses Association (CNA) position statement on influenza immunization of Registered Nurses "supports annual influenza immunization as the most effective method of preventing influenza and its complications…It is CNA's position that all registered nurses (RNs) should receive the influenza vaccine annually to protect themselves, their families and those in their care, with the exception of RNs for whom the influenza immunization is contraindicated. CNA recommends that annual influenza immunization of RNs be part of a comprehensive workplace and patient safety strategy."
"One of the arguments used by some is that the flu vaccine is only 40 to 60 percent effective," adds Dr. O'Brien. "Indications are that this year's vaccine is a much better match to the circulating influenza strains, including the H1N1 strain that is quite prevalent, but it's really a moot point. If it was your father, mother or child in a patient bed, would you prefer a 40 to 60 percent chance of your loved one being protected or none at all?"
To find out more about SAH, visit www.sah.on.ca
*************************