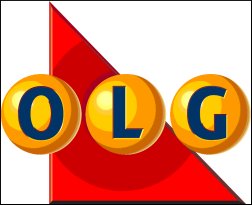 Tom Dodds, Sault Ste. Marie Economic Development Corporation CEO, gave an update to council Monday in regards to the campaign to promote the Sault as a good place for private sector lottery and gaming people to do business.
That campiagn is ongoing as Ontario Lottery and Gaming (OLG) carries out its modernization process.
That campaign has been a collective effort between municipal leaders such as Mayor Debbie Amaroso and council, key city staff members such as CAO Joe Fratesi, the EDC, the Sault Ste. Marie Innovation Centre, OLG, local lottery and gaming businesses, employment organizations and postsecondary institutions.
Under the OLG's modernization process, private sector lottery and gaming companies will be able to bid on all or part of OLG's functions.
The report from Dodds shows that prospective lottery and gaming operators have access to information on Sault Ste. Marie's competitive industry advantages, increasing the chances that the Sault will be the location of future operators.
The OLG is getting set to release a request for proposal (RFP) to qualified bidders interested in Sault-based lottery operations.
The update from Dodds states a Next Generation Lottery and Gaming Centre is being set up in Sault Ste. Marie.
The facility, located at the Innovation Centre, combines the Sault's existing expertise in lottery and gaming and is seeking to be an internationally-recognized centre of excellence for digital gaming.
An encouraging sign of growth in the sector locally is the recent $2.1 million Canadian Bank Note/Innovation Centre partnership to build an e-bingo platform for charitable gaming, a game development kit and six new play-on-demand games that will enable third party vendors to make play-on-demand games to operate on the e-bingo platform.
Algoma Games for Health, the report adds, recently won an RFP from the Centre for Addiction and Mental Health to build educational tools on responsible gaming, another vote of confidence in the Sault's digital technology sector.
While attending the 2014 Canadian Gaming Summit in Vancouver, EDC and Innovation Centre staff promoted the Sault's lottery and gaming expertise, and as a result, 45 individuals and firms are keeping in touch with the EDC and Innovation Centre in regards to manufacturing and game development in Sault Ste. Marie.
In addition, the EDC and the Innovation Centre are studying the possibility of establishing a Tier 3 data centre in the Sault.
That centre would store data and maintenance requirements for local organizations and businesses, with a very high level of security and integrity.
In a nutshell, it is optimistically anticipated that whatever jobs are trimmed from the Sault OLG office through modernization would be transformed to employment at one of several private sector operators, which, it is hoped, will set up shop in Sault Ste. Marie in the lottery and gaming/information technology sectors as modernization takes place.
The community was sent into a panic with the February 2012 release of the Drummond Report to the provincial government, recommending closure of either OLG's Sault or Toronto office for the sake of saving money.
That report's recommendations were not binding, and Premier Kathleen Wynne, Sault MPP David Orazietti and OLG chair Philip Olsson, with consistent prodding from the Sault, have each committed to keeping the Sault OLG office open with head office designation.
That commitment, Dodds noted in his report, is an encouraging sign for Sault Ste. Marie's lottery and gaming operations, and a hopeful indicator that not only will current Sault lottery and gaming jobs be retained, but added to.