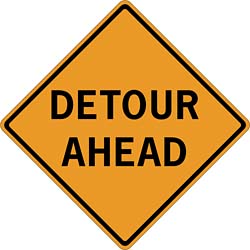 NEWS RELEASE
MINISTRY OF TRANSPORTATION
*************************
8:45 a.m. update
When travelling the secondary highways ensure that your vehicle is fueled up.
Fueling stations are few and far between in this area.
After 9 p.m. there is no fuel available between White River and Nipigon on Highway 631 and 11.
*************************
June 24 original release
The Ministry of Transportation advises the motoring public that Highway 17 is fully closed at Jackfish River Bridge, which is currently under construction.
This bridge is located on Highway 17, approximately 13 kilometers East of Nipigon.
Motorists may utilize Highway 11 and Highway 631 as an alternate route between Nipigon and White River.
The duration of the closure is unknown at this time. A notice will be issued once more information is available.
Superior East OPP ask you drive with extra care when traveling on secondary highways.
Highway 631 is narrow and with the treeline closer to the highway, your view of wildlife will be restricted.
*************************