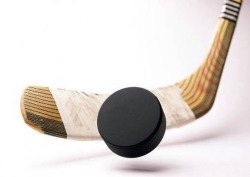 The high school hockey schedule opened up last week following their Christmas break with three games on the schedule.
On Monday night, Coty Anderson scored a pair of goals and assisted on another goal as the Superior Heights Steelhawks beat the St. Basil Saints 6-3. Colton Manchulenko added a goal and two assists in the win while Tyler Huard, Quinn Barban and Chris Sabourin also scored in the win. Mario Taranto, Dylan Beauregard and David Toppan scored for St. Basil in the loss.
On Wednesday night, Superior Heights picked up a 3-2 shootout win over the White Pines Wolverines. Barban had a goal and an assist in the win while Sabourin also scored in regulation time. Jamie Kamzol and Don Towell scored for White Pines in the loss.
Thursday night saw Superior Heights pick up their third win of the week and second shootout win by beating CASS 2-1. Barban picked up his third goal of the week while Matthew Keenan scored the lone goal in regulation time for CASS.
Standings
St. Mary's – 13-0-0 (26 points)
Korah – 7-3-1 (15 points)
St. Basil – 7-7-0 (14 points)
Superior Heights – 6-7-1 (13 points)
CASS – 5-5-1 (11 points)
White Pines – 0-12-1 (1 points)
Action this week continues on Tuesday when Korah meets St. Mary's in a 3:30 p.m. start at the McMeeken.
Three games hit the ice at the John Rhodes on Wednesday including CASS vs. Korah (3:30 p.m.); Superior Heights vs. St. Mary's (6:30 p.m.) and St. Basil vs. White Pines (8 p.m.).
On Friday night at 4 p.m. White Pines meets Korah at the Essar Centre.