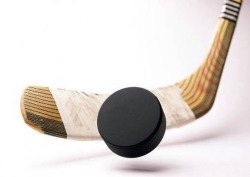 Playoff action kicked off in the Sault Ste. Marie high school league on Monday with a pair of games.
At the McMeeken, Superior Heights needed double overtime to take a 1-0 series lead over White Pines.
Tyler Huard scored midway through the second overtime period to give Superior Heights a 3-2 series opening win against White Pines. Colton Manchulenko chipped in with a pair of goals in the win. Ryan Morin and Kyle Venderburg set up two goals each for Superior Heights.
Tate Sears had a goal and an assist for White Pines in the loss while Don Towell also scored.
Monday's other game saw St. Basil hold on for a 4-3 victory over the CASS Huskies in the opening game of their series. Chris Kramer and Josh Fisher scored third-period goals for St. Basil to lift them to the win. Fisher finished the night with a goal and an assist in the win. Tyler Mousseau and Jonathan Colombi also scored for the Saints while Connor Antonello and Sam Aceti assisted on two goals each in the win.
Matthew Keenan had a goal and two assists for CASS in the loss. Bryce Campbell also scored while Nick Siemans had two assists for the Huskies.
Both series' return to action on Wednesday night at the John Rhodes Community Centre.
Superior Heights and White Pines meet in a 6:30 start with CASS and St. Basil dropping the puck for game two at 8 p.m.
If needed, game three for both series' would be on Thursday night.