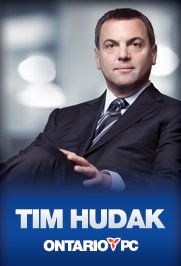 NEWS RELEASE
CELIA ROSS
NDP CANDIDATE FOR SAULT STE. MARIE
*************************
In the last election, the Liberals couldn't be bothered to show up for a Northern debate.
This time it's Conservative Tim Hudak who can't find the time to debate Andrea Horwath on northern issues.
"Northerners and the issues that matter here are clearly not very interesting to Tim Hudak," said Celia Ross, NDP candidate for Sault Ste. Marie. "Liberal and Conservative Leaders alike both treat our region as an afterthought."
"Andrea Horwath is the only leader who has come to the North so far this election to talk about real issues, like jobs, education, hydro and affordability," Ross said. "There's been no sign of Kathleen Wynne, no sign of Tim Hudak."
Andrea Horwath will attend the May 26 debate in Thunder Bay, sponsored by the Northwestern Ontario Municipal Association, Federation of Northern Ontario Municipalities as well as the Northeastern and Northwestern Ontario Chambers of Commerce.
*************************