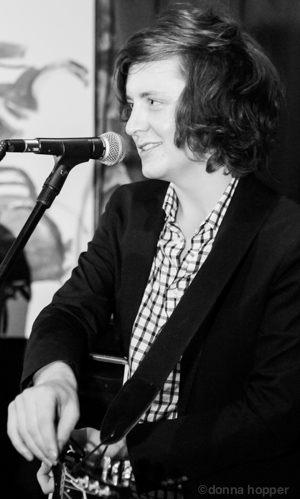 Scenes from Sault Ste. Marie feature prominently in a new music video released by local product Kalle Mattson.
The video for A Love Song to the City supports the Sault-born artist's latest album, Someday, the Moon Will Be Gold.
It was directed by Justin Colautti.
The video features photos of Mattson and his late mother, Anne Gilmour.
"I wrote this song in my living room in Sault Ste. Marie and we filmed the video this past Christmas in that same living room projecting old photos of my mom and I on to walls, bridges and other Sault landmarks," Mattson wrote on his Facebook page Wednesday, thanking people for their positive response to the video.
"We powered the projector by hooking it up to a car battery in the sub zero Northern Ontario winter and definitely weirded some people out in the process that night. Thanks for taking the time to watch it and letting it into your life, it means the world to me."
Check out Mattson's new video on Local2.ca