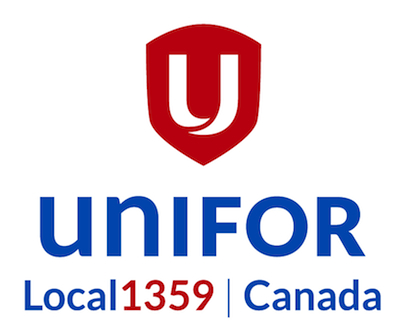 NEWS RELEASE
UNIFOR LOCAL 1359
*************************
Nursing Week is celebrated each year across Canada and around the world during the week of the anniversary of Florence Nightingale's birthday on May 12.
The celebrations and reflections on health care during this week are a time to recognize the dedication and achievements of nurses that contribute to excellence in patient care and to increase the awareness among the public and government of the issues and challenges of all health care workers.
Unifor recognizes that in addition to nurses there are many health care workers who deliver front-line and supportive roles in an extremely difficult environment.
Cutbacks, working more for less, an aging population and privatizing of services affect health care workers every single day – and Nurse's Week is a time where we can take a moment to think about what health care would look like without these professionals.
Unifor commits to supporting nurses and all health care workers who are essential in making a very cash-strapped health care system continue to provide services with the highest level of professionalism and excellence.
We continue to encourage the public to thank workers that have impacted our lives whether it was in a hospital, homecare, clinic, or long term care setting.
Unifor also commits to defend nurses and all other health care worker's rights as Canadian workers and will continue the fight to preserve and strengthen public health care for all Canadians.
Unifor Local 1359 also salutes the many office and clerical professionals that often get overlooked in our health system.
Their daily work is fundamental in bringing patient care to the citizens that require it.
Organization Profile
Unifor Local 1359 has over 1359 members and represents the City of Sault Ste. Marie Paramedics, Sault Area Hospital, Extendicare Van Daele and Maple View Long Term Care Homes, Brinks Canada, USW Admin and Support Staff, Carillion Ellis Don, Lady Dunn Health Centre Wawa, St. Joseph's General Hospital Elliot Lake, Camillus Centre Elliot Lake and Hillside Park Retirement Residence Elliot Lake.
Unifor is Canada's largest private sector union, with more than 300,000 members across the country, working in nearly every major sector of the economy.
Founded Labour Day weekend in 2013 by the joining together of the Canadian Auto Workers union (CAW) and the Communications, Energy and Paperworkers Union, Unifor is dedicated to improving the lives of all working Canadians.
*************************