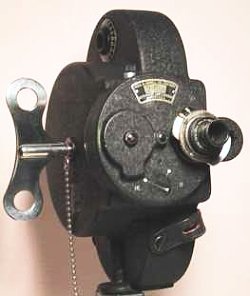 NEWS RELEASE
SAULT STE. MARIE ECONOMIC DEVELOPMENT CORP.
*************************
Calling all high school students: If you have a business idea, consider making a short video pitch.
It could earn you a trip to Toronto, along with coaching and tools to help turn your idea into reality.
Under the Young Entrepreneurs Make Your Pitch contest, applicants have two minutes to describe their business plan.
Videos are ranked by online public voting (40%) and expert judges (60%).
Eighteen finalists will be selected to present their ideas in front of a panel at the OCE Discovery event in May at the Metro Toronto Convention Centre.
A program of the Provincial Government, the contest is open to Ontario high school students.
To submit a video pitch, or for additional information, visit www.makeyourpitch.ca.
The deadline to submit is Friday, March 28.
The Sault Ste. Marie Economic Development Corporation (SSMEDC) is helping to administer Young Entrepreneurs Make Your Pitch in the region.
"This contest is an excellent opportunity for high school students to enter the world of entrepreneurship," said Kendall Scott, Youth Development Coordinator for the SSMEDC.
"When people become involved in entrepreneurship at an early age, it often leads to a lifetime of success in business."
Meanwhile, the SSMEDC also administers the Province's Summer Company program, which provides grants for young entrepreneurs to start their own seasonal business.
To learn more, contact Kendall Scott at 705-759-2616 ork.scott@ssmedc.ca.
Online: www.sault-canada.com.
*************************