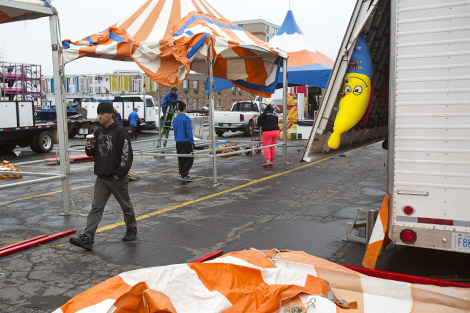 The Soo Pee Wee Spring Carnival is set to kick off Thursday and runs until May 25.
The carnival consists of the Campbell Amusements midway rides, which were being set up Tuesday and include a ferris wheel, bumper cars and other thrill rides and games.
Advance tickets are still available until May 14, with a page of 25 tickets selling for $20 and available at the Pee-Wee Arena office.
More information, including dates for bracelet and toonie days can be found here.