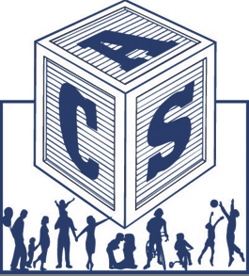 50 new positions meant to assist children and youth leaving Children's Aid care have been created across the province.
The Ministry of Child and Youth Services recently announced the creation of two new programs and a new position.
SooToday.com spoke with Kim Streich-Poser, the executive director of Children's Aid Sault Ste. Marie and Algoma, about the announcement.

Out of the 50 positions mentioned in the press release, one position will be added in the Sault Ste. Marie and Algoma region.

The position will not be with the Children's Aid office, but instead be working though the Sault College Employment Solutions to work exclusively with youth in care through the Children's Aid, says Streich-Poser.

"It's an opportunity for a good community partnership," says Streich-Poser.

Employment Solutions will work with youth in care to assist them in their transition to adulthood.
The full text of a news release from the Ontario Ministry of Children and Youth Services follows.
*************************
New supports for youth leaving care
Ontario helping young people prepare for independence
Ontario is helping young people leaving the care of Children's Aid Societies find the right supports and services by creating 50 Youth-in-Transition worker positions across the province.
The Youth-in-Transition workers will help young people ages 16 to 24 by:
Securing local affordable housing.
Finding education and employment resources to help cover the cost of postsecondary education and training, or to find a job.
Identifying skills training, such as financial literacy courses and meal planning.
Accessing health and mental health services like being connected with a family doctor and counselling.
Locating legal services, including advice for youth in the justice system.
The province is also investing in a new Aftercare Benefits Initiative. Starting this summer, eligible young people ages 21 to 24, who were previously in the care of a Children's Aid Society, can access:
Health and dental services, including prescription drugs, vision care and hearing aids.
Extended health services, such as physiotherapy, psychotherapy, acupuncture, and chiropractic treatment.
Additional benefits, including therapy and counselling.
Providing more supports for youth leaving care is part of Ontario's plan to invest in people and build a successful and compassionate province where everyone has the opportunity to connect, contribute and enjoy a high quality of life. These initiatives are also part of the government's economic plan that is creating jobs for today and tomorrow by focusing on Ontario's greatest strengths - its people and strategic partnerships.
Quick facts
Young people who are under 21, who are in or have left the care of a Children's Aid Society can speak to their local agency about receiving help to access health services and benefits.
Ontario is investing $6 million in annual funding for the Youth-in-Transition Worker program and the Aftercare Benefits Initiative.
Learn more
Quotes
"Our government is committed to helping youth leaving care reach their full potential. The Youth-in-Transition Worker program and Aftercare Benefits Initiative will connect youth with services and health benefits to help with the transition into adulthood and independence."
— Teresa Piruzza, Minister of Children and Youth Services
"The Youth-in-Transition Worker program and Aftercare Benefits Initiative are wonderful responses to what youth have told us they need: more time and more support to make a smooth transition to adulthood. These programs will help provide not only the coaching and connections they need, but also the critical medical, dental, health and counselling services to help them complete their education and training, get meaningful employment and begin to establish themselves as successful adults."
— Mary Ballantyne, Executive Director, Ontario Association of Children's Aid Societies
"New Beginnings is thrilled to be awarded the opportunity to extend and expand our services to support community youth transitioning through various life stages."
— Mary Kay, Executive Director, New Beginnings
*************************