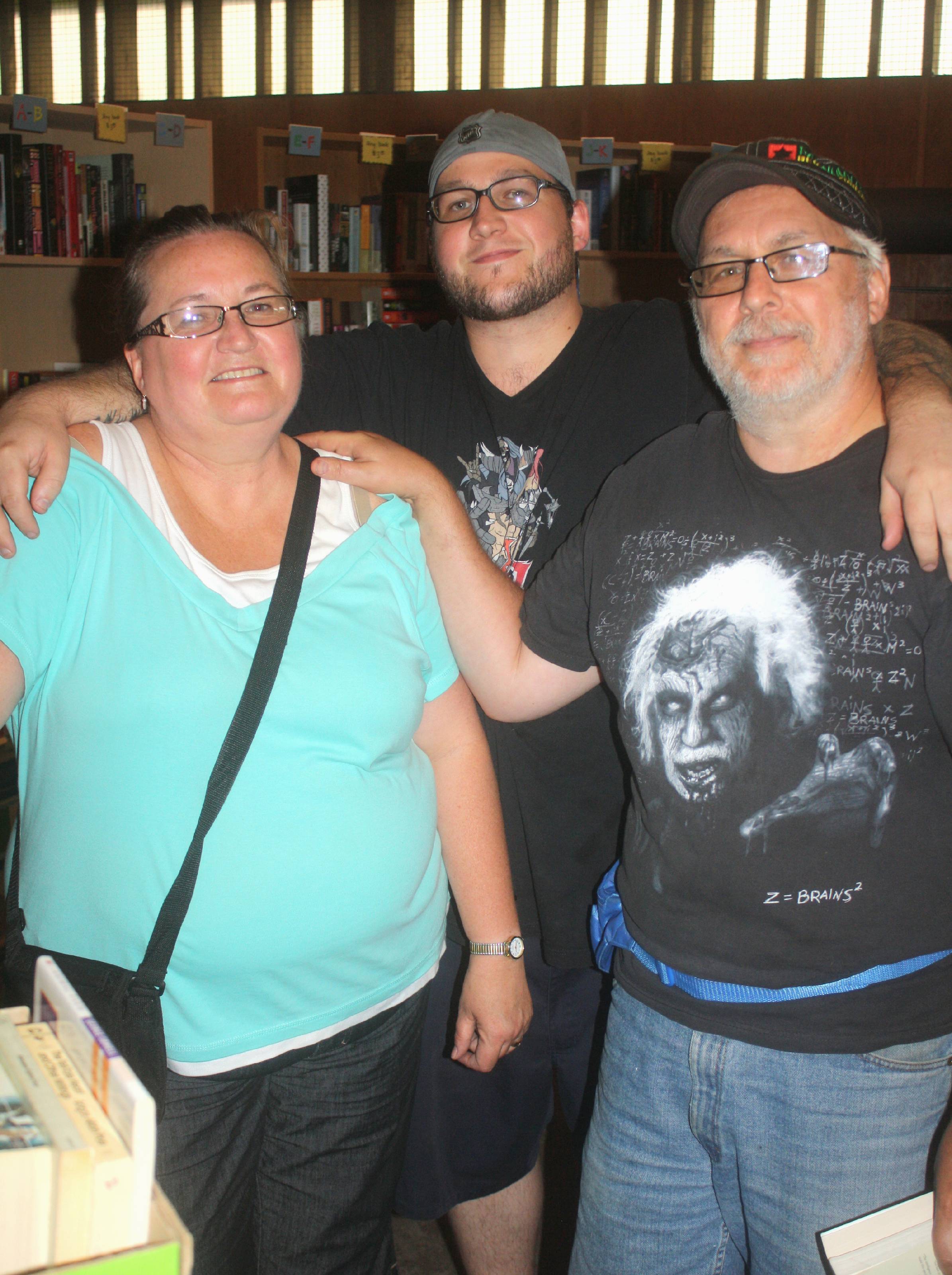 Donna, Bob and Jordan Berry are really hoping you can help them out.
They've recently returned to the Sault to live and have brought their love of books to share with everyone elese.
If only their love wasn't so heavy!
They had boxes and boxes of mint and near-mint condition used books for sale at the first Mill Flea on Sunday and will be back next Sunday from 11 a.m. to 3 p.m.
But they are hoping they won't have to carry as many books in and out of the place on a weekly basis.
The Berrys are the proprietors of the Skeleton Key Used Bookstore, which doesn't actually exist, yet. Sort of.
They were among the vendors who set up shop at the brand new Mill Flea for the first time on Sunday.
"We just thought we'd see how it goes here, first, before looking for a location," Donna said.
Mill Flea, located at the Mill Market on Canal Drive will be open Sundays from 11 a.m. to 3 p.m. and, if this Sunday is any indication of things to come, there will be a diverse collection of wares for sale there on a weekly basis.
"No matter how many shopping malls are constructed, no matter how many shiny displays dazzle in store fronts; true Canadians shoppers can't resist the lure of the flea market," says Mill Flea manager, Alison Lynes. "The Mill Flea is an indoor thrift shop stockpiled with hidden gems, unbelievably priced wares and various random odds and ends."
Gems like the original concept in accessories designed and made by Saultite Nadine Campbell.
"It's one elastic with a million possiblilites she said.
Her company, Go-Bows markets the bows, flowers and other accessories she makes that will work with her bracelets, hairbands hair clips and other components of her accessory 'system'.
Not just a place to shop, Lynes says, the Mill Flea is a place to hang out.
"Shoppers will be pleasantly surprised by the friendly atmosphere of the Mill Market building – home to Lily and Claudia's Ice Cream and the Entomica Insectarium," said Lynes.
All the snacks and local treats such as pepperettes, sausages, muffins, cookies and ice cream were available at Mill Flea on Sunday and Lynes said she hopes to see more vendors of every treasure, treat or unique product bring their wares and set up shop at the market on Sundays to come.
"Flea markets have been around for centuries, but The Mill Flea makes a new popular weekend activity for the young and hip, families, and treasure hunters of any age," she said. "Whether you're looking for a unique piece of jewelry, a funky T-shirt, or a vintage dress, you're sure to find it at The Mill Flea, where local merchants, community groups, and Sooites gather in one space to hawk their wares."
About Mill Flea
Staying true to the adage One Man's Trash is Another Man's Treasure - The Mill Flea hosts over 20 vendors in the old fish hatchery building at 35 Canal Drive. Join us every Sunday from 11 a.m. to 3 p.m. to find a new favourite book, the coziest new-to-you sweater, have a delicious waffle cone, and meet a new friend.