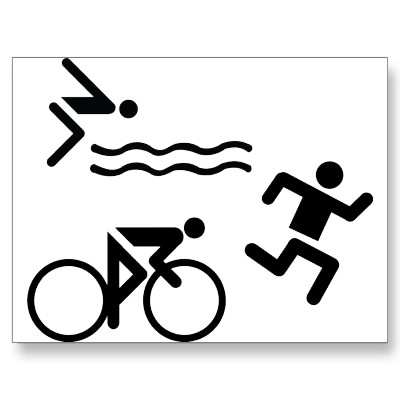 SooToday.com has received the following letter loyal reader Bill Polnick who believes the St. Joseph Island Triathlon can be saved.
************************
As you are aware the St Joseph Island Triathlon has announced earlier this week that at this time the triathlon will not proceed as planned this year.
This is particularly sad news as the triathlon had celebrated 10 years of success with thousands of adults and kids across Algoma participating.
Over this period the triathlon had become one of the premier events in the Algoma region.
I have had the pleasure of working with this group two years ago and I have the utmost respect for the few volunteers that run the event.
The two or three hour race for the participants is nothing compared to the Ironman task of making sure the event goes off safely.
I believe that there is still an opportunity to have an event this year, either a triathlon or a duathlon, at Richard's Landing or maybe somewhere else.
An event like this takes many months to organize so there is no time to waste.
In a press release appearing on Sootoday.com on Thursday March 6 the retirement of three key volunteers from the Island and challenges at the venue site are indicated as serious limitations to the event continuity.
In lengthy discussions with race director Sherri Smith, she has reiterated her commitment to the event.
However, she has also explained thoroughly to me the reasons why the event came to an end. In our discussions we have identified what it would take for the event to either be resurrected and/or moved to an alternative location.
As a community I am calling on committed, interested individuals to come together to discuss future options.
The article also suggests that Richard Landing businesses and the Township of St. Joseph Council expressed their disappointment in the cancelation of the event.
It continues on to suggest that the Township was willing to work on events in the future.
I agree as the event grew in popularity, organizers faced challenges over race site layout, parking, pedestrian and traffic control, absolutely.
I am writing this open letter because I am sad to think that we could lose the triathlon.
We all sat around the TV last month watching Canada win gold in many sports including of course curling (Go Team Jacobs!) and hockey. It was important to us and we felt a huge amount of pride.
I think it's time we rise up as a community a take pride in this great event!
If after reading this you have any interest in the event, as a participant, sponsor or volunteer I ask you to fill out the survey below and provide your feedback.
If sufficient interest is generated there may be an opportunity to enjoy the 11th running of the event.
I expect many conversations to take place over the next month and hope that we can find solutions to continue with its success.
************************