Faithful reader Steve sent the following photos of a collision on Great Northern Road.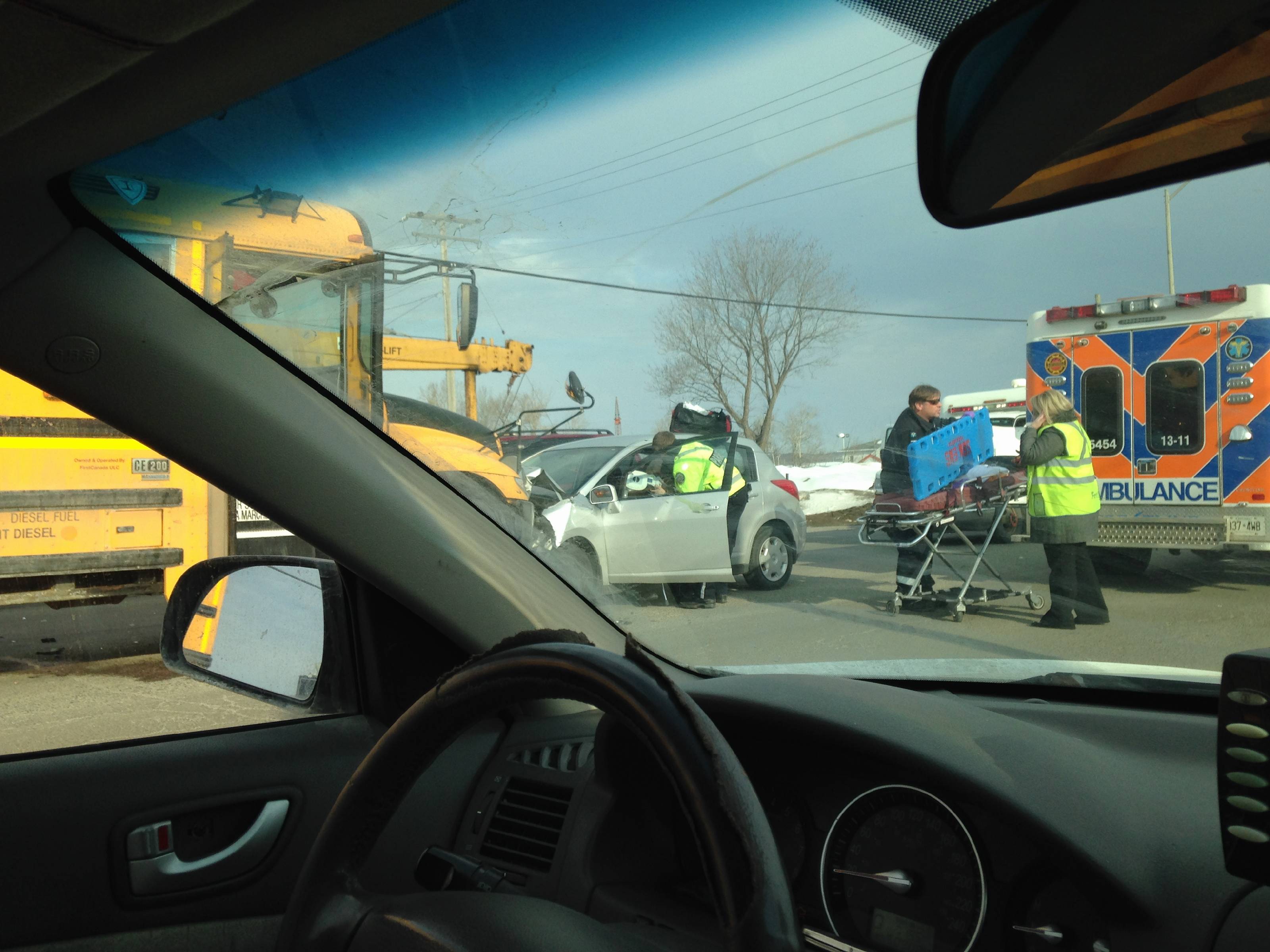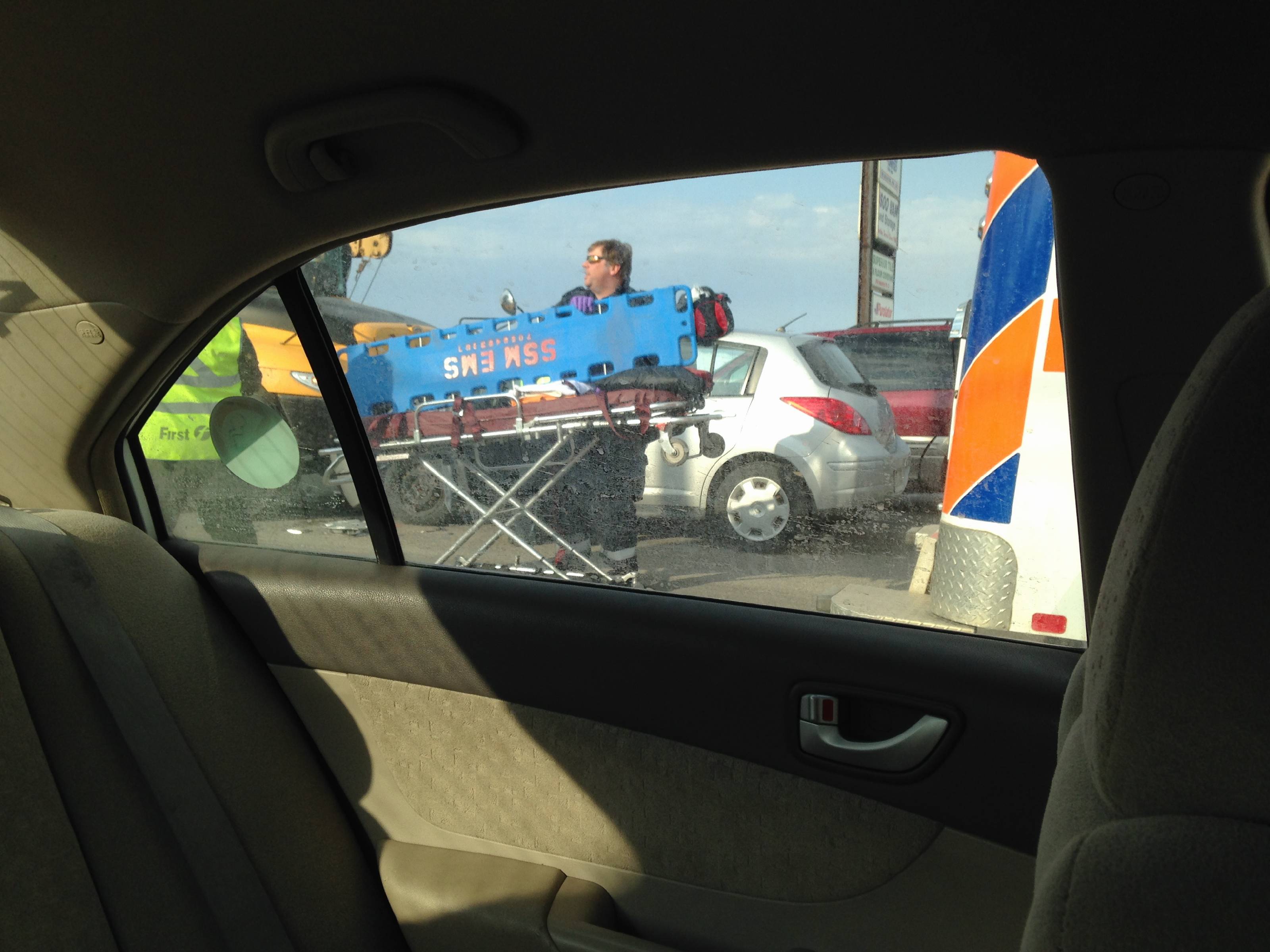 A motor vehicle collision on Great Northern Road slowed traffic this morning as a small car collided head-on with a school bus.

A representative from First Student Canada said that the bus had finished its run and had no students were onboard.

Although the bus sustained minimal damage in the collision, the entire front-end of the car was smashed.

The bus was apparently turning on to Industrial Park Crescent when the collision occurred.

Sault Ste. Marie police said that the driver of the car was sent to the hospital with non life-threatening injuries and that the investigation was on-going.

The car was towed from the scene, the bus was able to drive away under its own power.