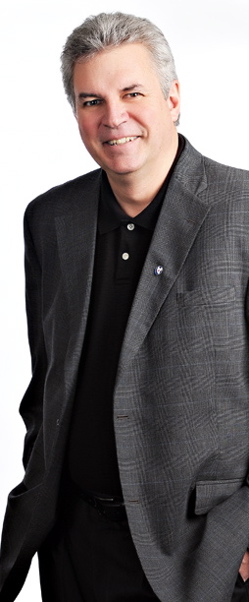 With the House of Commons out for summer recess as of last Friday, Sault MP Bryan Hayes is pleased a project he has been working on has taken a step forward.
Hayes introduced his private member's motion (Motion 504) in the House earlier this month, which was supported by his own Conservatives and the opposition, directing the Standing Committee on the Status of Women to look into what measures can be taken to prevent violence against women through educational, preventative programs taught to children.
Hayes hopes the committee will come back with recommendations for a nationwide strategy to teach such programs in schools to prevent domestic violence later in life.
"I'm hoping the committee will do a huge study on best prevention strategies (and how to implement them)," Hayes told SooToday.com.
"After that I would probably move another bill and say 'we need to implement this, this is why, and how much it is going to cost', but for now let's find out what's out there."
Hayes said there are two reasons that led him to introduce his motion in the Commons.
One was statistics.
"I saw a report in 2010 on domestic violence statistics in Sault Ste. Marie and I couldn't believe it," Hayes said.
"There were 1,256 reported cases of domestic violence in Sault Ste. Marie and I was overwhelmed…260 of those resulted in criminal charges."
"Right after that there was a poll that said one in 10 Alberta men feel it's OK to hit a woman…it is never OK for a man to hit a woman, or a woman to hit a man."
"When I started digging into the statistics, this is a Canada-wide epidemic in terms of what's going with domestic violence," Hayes said.
Hayes said some men have challenged him on the numbers involving domestic violence against women, the objectors saying some men are victims of domestic violence at the hands of women.
Regardless, "the reality is, in 83 percent of the cases the violence is men against women or girls and 50 percent of that results in injury to the female," Hayes said.
The second motivating factor that led Hayes to put his motion forward was his knowledge of treatment programs.
"There are treatment programs available for rehabilitation that could be applied in a preventative way at appropriate younger ages in schools," Hayes said.
"There are treatment programs for rehabilitation that actually work in terms of reducing the repeat of domestic violence, but the people receiving these programs have said 'where was this when I needed it?'"
"Rehabilitation programs can work, and I believe if some of these programs were taught in a preventative way at a more impressionable age in a person's life, than these best practices in prevention will ultimately reduce the strain on our federal and provincial corrections system."
"It's important (for children in school) to be given the tools so some of them don't end up in jail," Hayes said.
Hayes said there could be some "quick fixes" in the interim, before a national prevention program could be put in place, such as a national advertising campaign against domestic violence.
Hayes said he is aware some ads portray all men as potential offenders.
"That's a very, very valid point," Hayes said.
"Domestic violence does sometimes paint a bad picture of men, so it's absolutely key why I'm bringing this forward because I'm not only sticking up for women but for men who treat women respectfully…as for those men that don't, something needs to be done for the benefit of society."
Hayes said he would strive to see that young girls are not taught all young boys are potential future offenders.
"I'll say that loud and clear when I go before the committee, that will be a key message and it would be reinforced that most men are not offenders," Hayes said.