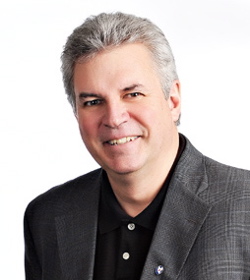 NEWS RELEASE
BRYAN HAYES, MP
*************************
OTTAWA - Bryan Hayes, MP for Sault Ste. Marie and area, fully supports the City of Sault Ste. Marie's February 3 resolution, which requests that:
"The Federal Government (Ministry of Transport)… continue financial support for the operation of the passenger service between Sault Ste. Marie and Hearst for a further period of one year and also requests CN Rail to continue to operate this service for the one year period of time, so as to allow all stakeholders to come together and devise various options which would ensure the continued viability of all aspects of the rail service, well into the future.
Further, City Council requests that all stakeholders having an interest in the future of this rail line be called to a meeting with the intent of forming a working committee similar to that which was formed in 2009 to deal with Huron Central Rail."
The intention of this request is to give all stakeholders adequate time to understand the implications of CN`s decision to cancel ACR`s passenger rail service and to seek alternatives or prepare for the loss of this service.
As previously stated, MP Hayes has participated in discussions with Debbie Amaroso, Mayor of Sault Ste. Marie, and Tom Dodds, CEO of the Economic Development Corporation, to ask for their assistance in pulling together data that would quantify the economic impact of a loss of this service.
He is currently working in Ottawa with the Minister of Transport, the Honourable Lisa Raitt, in support of this resolution.
"I had raised my initial concerns with department officials when I became aware of CN`s intent. Since then, I have been communicating stakeholder concerns on an on-going basis to Minister Raitt as I continue to advocate for a one year funding extension for the Algoma Central Railway passenger rail service."
The Government of Canada has no direct role in operating the Algoma Passenger Rail Service.
CN is a private company that makes its own decisions concerning its operations and which services and routes are offered to its customers.
The decision to terminate the Algoma Central passenger rail service between Sault Ste. Marie and Hearst is a business decision which was made by CN Rail, the owner of the Algoma Central Railway.
*************************