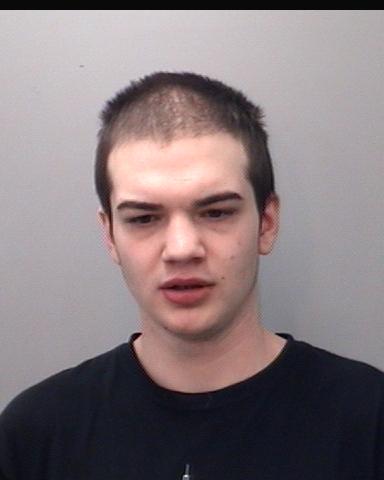 NEWS RELEASES
SAULT STE MARIE POLICE SERVICES/CRIME STOPPERS
*************************
On Sunday, August 10 just before 2:30 a.m., police received a call regarding an assault incident that had occurred earlier that evening at a residence on Idaho Drive.
It is alleged that a male and female attended a residence on Idaho drive and once inside the male was forced to stay against his will.
The male victim was assaulted and suffered non- life threatening injuries which did require medical treatment.
Officers from the Criminal Investigations Division were able to identify two suspects in relation to this incident and warrants were requested for those individuals.
22-year-old Jordan Springbett of Capp Avenue was arrested on Sunday, August 11 in relation to this matter.
Police are seeking a second male in relation to this occurrence.
20-year-old Joshua Roess of Idaho Drive is wanted for the following offences: assault with a weapon x 2, assault causing bodily harm, forcible confinement, threatening death, attempted robbery, and breach of probation x 3.
If you know the whereabouts of Josh Roess or see him, do not approach him and call 911 immediately.
Detectives are currently continuing their investigation into this matter and no further details will be released at this time.
*************************
Crime Stoppers and the Sault Ste. Marie Police Service have joined forces to track down Sault Ste. Marie's most wanted criminals.
The Sault Ste. Marie Police Service has a number of persons wanted on outstanding warrants and the "Wanted Wednesday" program is a tool we can use to locate and arrest wanted persons in our community.
This week's feature is Joshua Douglas Roess, wanted by Sault Ste. Marie Police force for:
CC 267 (a) assault with a weapon x 2,
CC 267 (b) assault causing bodily harm,
CC 279 (2) forcible confinement,
CC 264.1 (1) (a) threatening death,
CC 334 (B) attempt robbery.
View outstanding Wanted Wednesday postings on the Crime Stoppers website.
If you know where we can find the Wanted Wednesday individual please call the Sault Ste. Marie Police Service at (705) 949-6300 or if you wish to remain anonymous please call Crime Stoppers at (705) 942-7867 or 1-800-222-8477.
*************************