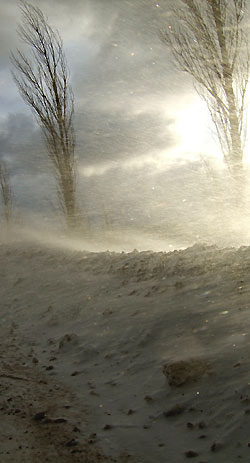 WEATHER STATEMENT
ENVIRONMENT CANADA
*****************************
Snow squall warning issued for Sault Ste. Marie - St. Joseph Island - Searchmont - Montreal River Harbour - Batchawana Bay.
Snow squalls tonight and tuesday.
Snow squalls have developed in the northwest winds off Lake Superior.
Snow squalls will continue tonight with local amounts of 10 to 15 cm.
Visibilities in heavy snow may suddenly be reduced to near zero making for hazardous travelling conditions.
Snow squalls will move north of Sault Ste. Marie as the winds become more westerly later tonight.
Wind chill warning continued for Wawa - Pukaskwa Park - White River - Dubreuilville - Manitouwadge - Hornepayne

Severe wind chills tonight and early Tuesday morning.

Wind chills of minus 40 or colder are expected to occur again tonight into Tuesday morning due to a cold Arctic air mass and winds up to 20 km/h.

A bitterly cold Arctic air mass is entrenched over Northern Ontario and will remain in place until at least the middle of the work week.
*****************************
Please monitor the latest forecasts and warnings from Environment Canada at www.weatheroffice.gc.ca.

The public is advised to monitor future forecasts and warnings as warnings may be required or extended.

*****************************