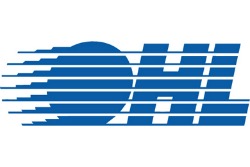 Though it doesn't seem like it, Friday morning was likely one of the busier mornings for all 20 general managers around the Ontario Hockey League.
As 12 p.m. hit clocks around Ontario, OHL general managers had officially hit the point of no return. Those that aren't happy with parts of their roster have to live with it now as the league's trade deadline passed for another season.
And it was one of the quieter deadlines with just four trades being completed prior to the deadline involving five players and five draft picks.
The Soo Greyhounds, like many other teams, didn't complete any deals prior to Friday's deadline though the team did acquire Bryan Moore and Tyler Hore from the Sarnia Sting in exchange for Kevin Spinozzi on Tuesday afternoon.
The Peterborough Petes were the busy team on Friday ahead of the deadline, completing a pair of deals. The Petes dealt forward Cody Thompson to the Mississauga Steelheads in exchange for a draft pick. The Petes also completed a swap of goaltenders on Friday, dealing Michael Giugovaz to the Belleville Bulls. In return, the Petes received goaltender Jason DaSilva and a fifth round draft pick (2017).
Along with their deal with the Petes, the Bulls also completed another minor deal on Friday sending Hayden Lavigne to Kitchener ion exchange for a 15th round pick (2014) and a conditional fifth round pick (2016).
Some of the majors deals happened a day ahead of the deadline. The Sudbury Wolves made a major splash on Thursday by making a pair of major acquisitions.
The Wolves made the first big deal in acquiring defenceman Trevor Carrick from the Mississauga Steelheads along with Bradley Bell and a fifth round pick. In return, the Steelheads receive Stefan LeBlanc, second round picks in 2016, 2017 and 2018 and a conditional third round pick in 2015.
The Wolves also acquired forward Radek Faksa from the Kitchener Rangers in exchange for import forward Dominik Kubalik and second round picks in 2014 and 2016.
The Erie Otters picked up Kurtis MacDermid ahead of the deadline in a trade with the Owen Sound Attack. Erie dealt second round picks in 2016, 2018 and 2019 and a conditional third round pick in 2016 to the Attack in the deal.
Other big names to move ahead of the deadline included forward Gemel Smith. The London Knights acquired the skilled Dallas Stars prospect from Owen Sound along with a conditional draft pick in exchange for Kyle Platzer and Santino Centorame.
Standings
Western Conference
Erie Otters: 33-7-2-0 (68 points)
Sault Ste. Marie Greyhounds: 27-10-1-4 (59 points)
Guelph Storm: 31-8-2-1 (65 points)
London Knights: 28-8-1-3 (60 points)
Windsor Spitfires: 25-15-1-0 (51 points)
Owen Sound Attack: 20-15-3-3 (46 points)
Saginaw Spirit: 19-17-4-1 (43 points)
Plymouth Whalers: 15-21-0-5 (35 points)
Kitchener Rangers: 15-24-1-1 (32 points)
Sarnia Sting: 13-23-1-4 (31 points)
Eastern Conference
Oshawa Generals: 26-12-0-4 (56 points)
Sudbury Wolves: 23-10-3-3 (52 points)
Kingston Frontenacs: 24-12-2-2 (52 points)
North Bay Battalion: 20-16-4-1 (45 points)
Barrie Colts: 20-17-1-2 (43 points)
Peterborough Petes: 16-21-0-4 (36 points)
Mississauga Steelheads: 16-23-1-3 (36 points)
Ottawa 67's: 14-22-1-3 (32 points)
Niagara IceDogs: 13-22-2-4 (32 points)
Belleville Bulls: 12-25-2-2 (28 points)