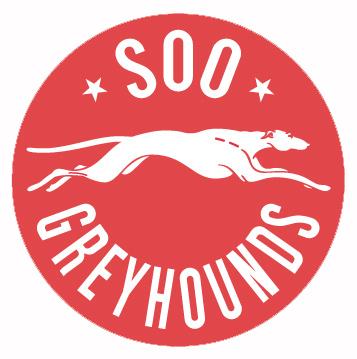 A three-game homestand came to an end on Sunday afternoon for the Soo Greyhounds in a big way.
The Greyhounds overcame a 3-1 deficit to beat the London Knights 5-4 in a shootout in the second meeting between the two clubs this season.
"Sure, it's a morale booster to see the guys get rewarded in a game like this," said Greyhounds coach Sheldon Keefe. "Let's not kid ourselves, there's a distinct top three in the league that everyone recognizes and this is one of them. We've talked about competing in those different tiers and we've played well against these top teams in the west but haven't got the results. We'll call this a little bit of progress here today."
Keefe did go further, feeling as though the game could have been won earlier.
"If we want to be an elite team, this was a game we should have won and we should have won it in regulation," Keefe added.
Bryan Moore had a goal, his first as a Greyhound, along with an assist in the win. Blake Speers, Jared McCann and Patrick Watling scored in regulation time. McCann had the shootout winner for the Greyhounds. Murray stopped 28 shots in the win.
"He was really solid all the way through," Keefe said of Murray.
Keefe also spoke highly of Darnell Nurse following the win.
"That's probably as well as I've ever seen him play," Keefe said.
Max Domi had a pair of goals for London in the loss while Bo Horvat added a goal and an assist. Matt Rupert also had a two-point night with a pair of assists for London. Mitchell Marner had the other London goal while Anthony Stolarz made 30 saves in the loss.
"We played a better game today but we still had to scratch our way back," said Knights assistant coach Dylan Hunter, who spoke with the media in place of head coach Dale Hunter. "We thought we controlled the play a little bit more than we did in the last two games. Some untimely penalties hurt."
Hunter added that the Knights were better than they had been at times during the previous two games of their weekend trip, which included losses in Guelph on Friday and Saginaw on Sunday. He did go on to say that the expectations are higher.
"With what we expect from our leadership guys, we shouldn't be battling back," said Hunter. "We had our chances and we had a couple of good penalty kills. We thought we had more pop than we did."
"We're going to take a look at the game tape and clean some stuff up," Hunter added. "We're trying to be too fancy. Now we have to simplify things and you tend to have to do that this time of year."
For Keefe, the win wasn't perfect, noting some work still needs to be done.
"There were a number of examples of where we were just too casual for a game of this magnitude against a team of that calibre," Keefe said. "We need to be harder on the puck. We need to win one-on-one battles and we need to be smarter. In the first period, we were awful. In the second period, we got steadily better and in the third we were much better."
With the win, the Greyhounds record improves to 29-10-1-4 and hold an 11-point lead over the Windsor Spitfires atop the OHL's West Division. The Knights fall to 28-9-1-4 with the loss.
The Greyhounds now prepare for a three-game road trip that opens on Thursday night in Windsor. The trip continues on Friday night in Sarnia before wrapping up on Sunday afternoon in Owen Sound.