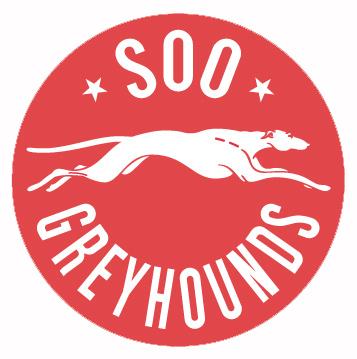 Friday morning at 9 a.m., 30 payers will begin registering for the Soo Greyhounds annual spring development camp.
The camp will feature 14 of the 16 players the Greyhounds selected in the Ontario Hockey League Priority Selection in early April as well as six other players selected in the 2013 draft.
The two 2014 picks not in attendance are fifth round pick Owen Guy and 11th rounder Mitchell Chaffee.
Guy had shoulder surgery prior to the draft while Chaffee will not be in Sault Ste. Marie after having made a commitment to participate in the United States League's draft combine, also scheduled for this weekend.
The camp will also see 10 free agents round out the two team rosters for the two-day event.
The camp kicks off with player registration at 9 a.m. on Friday.
The on-ice schedule includes practices on Friday at 10 a.m. and 11 a.m. as well as 6 p.m. and 7 p.m.
Both teams will have a practice on Saturday morning. After a goalie session at 9 a.m., Team One will practice at 9:40 a.m., followed by another goalie session at 10:40 a.m. Team Two will practice at 11:20 a.m. Saturday. The lone scrimmage of the weekend begins at 4 p.m. on Saturday. All on-ice sessions will be held at the Essar Centre.
Following are the rosters for the weekend event (jersey number for the scrimmage in brackets):
Team Red
Goaltenders: Joseph Raaymakers (30), Tyler Wall (33)
Defencemen: James Thomson (3), Brandon Schieman (6), Nicolas Mainella (8), Mac Hollowell (14), Bryce Hatten (19)
Forwards: Zachary Senyshyn (9), Keeghan Howdeshell (10), Anthony Salinitri (11), Cole Lussier (12), Kyle Betts (17), Jack Kopacka (22), Tim Gettinger (26), Matt Caruso (28)
Team White
Goaltenders: Adrian Clark (31), Mario Culina (35)
Defencemen: Andrew Barbeau (12), Connor Timmins (21), Geoff Lawson (23), Ryan Da Silva (27)
Forwards: Hayden Verbeek (6), Elijah Nurse (8), Lucas Latina (9), Geoff Kit (10), Owen Burnell (11), Boris Katchouk (13), Brent House (14), Chris Klack (18), Nicolas Mucci (28)