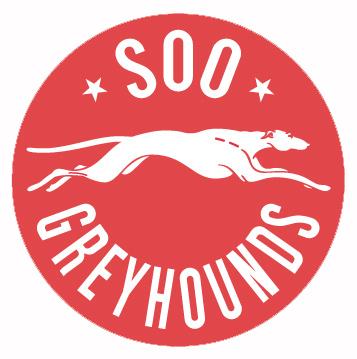 It wasn't exactly the way they wanted to get the job done but the Soo Greyhounds have captured the Ontario Hockey League's West Division title.
The Greyhounds dropped a 4-0 decision in London to the Knights on Thursday night but won the West Division title thanks to an 8-3 loss by the Windsor Spitfires in Windsor on Thursday against the Saginaw Spirit. The game was the first of four in a row on the road for the Greyhounds.
Matt Murray had a busy night in goal for the Greyhounds, stopping 44 shots in the loss.
Ryan Rupert had a goal and an assist for the Knights in the win while Brett Welychka, Chris Tierney and Josh Anderson also scored. Matt Rupert and Brady Austin set up a pair of goals each for London.
Knights goaltender Anthony Stolarz made 37 saves for the shutout.
Despite holding a 14-11 edge in shots in the opening period, the Greyhounds were outshot 48-37 in the game, which saw the Knights outshoot the Greyhounds 37-23 over the final two periods.
A message left for Greyhounds coach Sheldon Keefe had not been returned at the time of writing.
The loss drops the Greyhounds record to 40-17-1-5 on the season while the Knights, in the midst of a battle for positioning in the OHL's Western Conference, improve to 45-13-1-4. With 95 points, the Knights pull to within a point of the Erie Otters in the standings. The Otters were off on Thursday night.
For the Knights, the win came as they were forced to move veteran forward Brett Welychka back on the blueline to give the team six healthy defencemen in the absence of veteran Alex Basso. The Knights played the first period without forward Max Domi, who was on the bench but did not play in the opening period.
As Domi returned to action in the second period, the Knights then lost the services of Bo Horvat due to injury. Horvat left the game after falling awkwardly during a battle in front of the Greyhounds net. He did return for one more shift following the injury before missing the rest of the night.
The Greyhounds continue their road trip on Friday night in Sarnia with the final meeting of the regular season between the Greyhounds and Sting. Puck drop is set for 7:05 p.m. The trip continues on Sunday afternoon as the Greyhounds are in Windsor to take on the Spitfires.