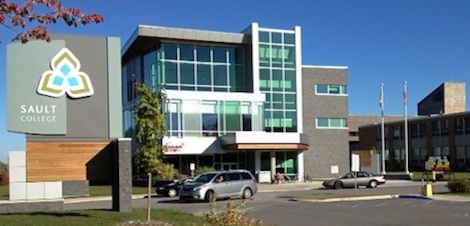 NEWS RELEASE
SAULT COLLEGE
*************************
Sault College's Graphic Design Class of 2014 is pleased to present their Graduate Exhibit Show "Design No Evil."
This highly anticipated event features graduates of this program showcasing their talents by displaying the artwork they have created throughout their time at Sault College.
This year's show will be held on Friday, April 25, from 4:30 – 9 p.m. in the Common Link on campus.
There will be refreshments, monkey-themed feature drinks and live music.
This event is free-of-charge and all ages are welcome to attend.
This year's class has developed a show that highlights each of their strengths while exhibiting their unique personalities.
The Graduate Exhibit theme "Design No Evil," inspired by the four wise monkeys, means to design with an open mind and with good intentions.
This is not only a promise to the community but also a guiding principle that each graduate shares.
The graduating class has highly talented Graphic Designers including:
Jessica Crack, a multifaceted designer; Taylor McMillan, a movie enthusiast who loves minimalist design; Jacqueline Soulliere, a quirky designer with an infectious laugh; and Adam Whitfield, a fun loving designer that enjoys designing day or night.
For the first time ever, the graduating class is excited to include second-year exhibits.
This combination of featuring graduates and up-and-coming graduates enables the Graduate Exhibit to display more diversity and gives the community a sneak peak of the talent that will be the focus of next year's Graduate Exhibit.
"This is the highlight of the year for us, an exclusive opportunity for students to promote their skills as well as to feature some of their most treasured pieces which were created during their time in the program," states Frank Salituri, coordinator of the Graphic Design program.
"We are proud of our graduating students who have planned the entire deign show. This final project enables our students to prepare themselves for a career in this industry."
The public is encouraged to come and enjoy this opportunity to see upcoming local artists who are eager to pursue a career in the graphic design industry.
Artistic displays will be available to view during the show including artwork, packaging, brand identity, typographic artwork, photography and so much more.
To learn more, visit DesignNoEvil.com.
*************************