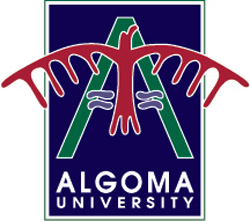 NEWS RELEASE
ALGOMA UNIVERSITY
*************************
Today, Grade 6 students across the Algoma District School Board (ADSB) and Huron Superior Catholic District School Board (HSCDSB) will be celebrating Education Day at Algoma University, hosted by the Anishinaabe Initiatives Division at Algoma University in partnership with the Métis Nation of Ontario.
As part of Ontario's grade six curriculum, students are learning about Anishinaabe culture.
In order to better understand Anishinaabe culture and heritage, Algoma University invites students from across the Algoma region to take part in a variety of traditional and contemporary events which fosters better understanding about Canada's first peoples.
Education Day also provides grade six students with the opportunity to interact with current university students, and demonstrate the need to continue with higher education.
"Education Day is a great opportunity for students across Sault Ste. Marie and the surrounding area to visit Algoma University and to become familiar with our rich Anishinaabe culture and heritage," said Margaret Neveau, Anishinaabe events coordinator. "Education Day also allows the next generation of students to become aware of the rich history and culture that exists at Algoma University."
Over 600 students are expected to be in attendance.
About Algoma University
Algoma University offers a wide variety of liberal arts and sciences degree options including programs in Psychology, Social Work, Computer Science, Business Administration, Fine Arts, Community Economic and Social Development, and Biology in Sault Ste. Marie, Brampton, Timmins and St. Thomas.
As a partner with Shingwauk Kinoomaage Gamig, Algoma U is committed to respecting Anishinaabe knowledge and culture.
Algoma University has launched its Essential Elements Campaign to expand its campus and offer more scholarships and awards to students.
To learn more, visit www.algomau.ca.
*************************