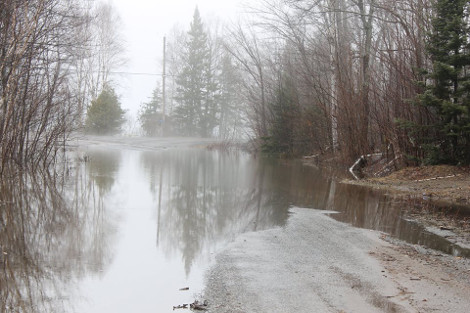 Goulais River resident Ford Upton provided SooToday.com with the photos in the gallery below, which show flooding in the area, with water covering some roadways.
The river's waters remain high and, as evidenced by Upton's photos, turbulent.
A Ministry of Natural Resources flood warning remains in effect for the area.
*************************
Previous coverage of this story: