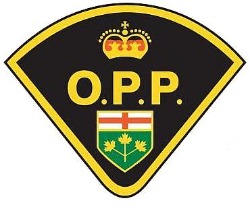 OPP NEWS RELEASE
*************************
ATV safety and the law
Enjoy the ride - safely

NORTH BAY – The North Bay Detachment of the Ontario Provincial Police (OPP) wants to remind everyone how to enjoy their ATV while doing so safely and legally.
Each year the OPP are called to the scenes of needless ATV fatalities as well as serious life-changing injury collisions.

The law

The Off-Road Vehicles Act (ORVA) and the Highway Traffic Act (HTA) requires an operator to have their machine registered, plated and insured.
The registration and insurance documents must be produced on demand by a police officer.

To ride off-road, you must be at least 12 years-old unless under close adult supervision.

To ride on roads, you must hold a valid G2/M2 licence or greater.

Speed limits
A maximum of 20 km/h on roads with a limit of 50 km/h; and a maximum of 50 km/h on roads with a limit of more than 50 km/h.

Helmets must be worn at all times and on all classes of off-road vehicles.

Safety reminders

Ride sober
This may sound like a no-brainer, but every year there are people who feel the need to put their life and the life of others in serious jeopardy.
Don't do it, and oh yea - you will be arrested if you do!

Be prepared
Carry a cell phone, maps/GPS, flashlight, blankets, first aid kits, matching and a sounding device.

Wear protective clothing and eye protection - shorts and sunglasses do not cut it.

Conduct a pre-ride inspection before heading out.
Check oil and gas levels, brakes, lights and winch.

When travelling on the roads, ride on the shoulder in the same direction as traffic.

Always ride within your ability and know your limitations.
Consider taking a rider training course to become a skilled, confident rider.

Enjoy your ride, hunting or ice fishing – just remember to be safe and ride sober, someone who loves you wants you home.

For a detailed break down on the rules and regulations please click on this Ministry of Transportation (MTO) link.

*************************