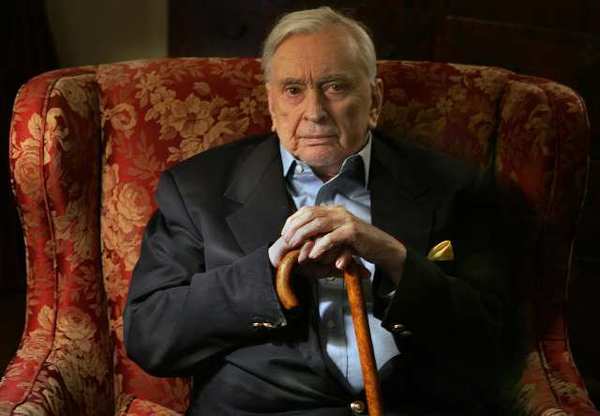 Author, playwright, screenwriter, and political activist Gore Vidal died last evening in his Hollywood home at the age of 86.
In addition to authoring countless of essays, his literary works of note include his bestselling novels Lincoln and Myra Breckenridge.
His 1948 novel, The City and the Pillar, raised much controversy over its openly gay protagonist and was one of first works at the time to discuss homosexuality.
Vidal's screenplays include Ben Hur (1959), Suddenly Last Summer (1959), Caligula (1979), and Billy the Kid (1989), and his Broadway play The Best Man received a Tony Award nomination.
He also made appearances in a number of movies and television programs, such as Bob Roberts, Gattaca, Da Ali G Show, The Henry Rollins Show, Family Guy, Inside Deep Throat, and Real Time with Bill Maher.
Vidal never married, but enjoyed a decades-long relationship with Howard Austen.
He leaves behind a half-sister, Nina Straight, and half-brother, Tommy Auchincloss.