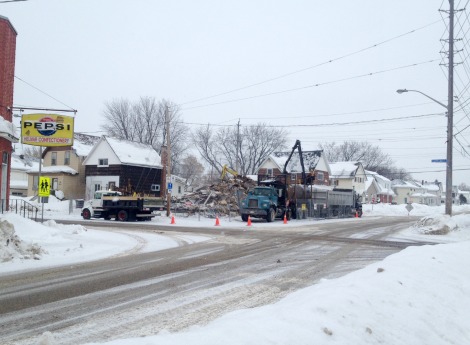 The big blue eyesore at the corner John and Cathcart Streets is finally coming down.
Crews were busy today reducing it to rubble and hauling it away.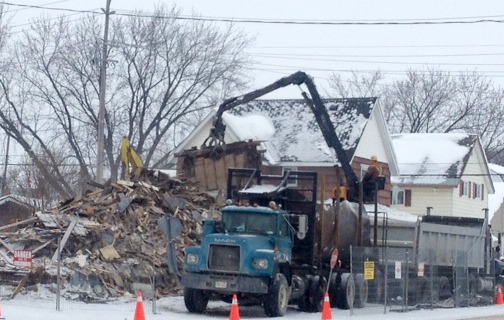 The building was vacant when it suffered extensive smoke and fire damage in October, 2003 and, since that time, neighbourhood residents have tried unsuccessfully to have the building torn down.