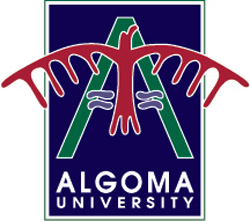 NEWS RELEASE
ALGOMA UNIVERSITY
*************************
New Event Added to Annual Homecoming Celebrations
As part of Algoma University's 2013 Homecoming celebrations, the University will play host to the first-ever Algoma U Colour Dash.
Students, alumni, and the public, can get blasted with colour on Saturday, October 19 at 10:00am in a 2.5 or 5 kilometre fun run around campus.
Proceeds raised will be donated to the Algoma Residential Community Hospice (ARCH).
"We're very excited to be hosting the first-ever Algoma U Colour Dash," said organizer and Assistant Professor, Dr. Dwayne Keough.
"With the help of students Arja-liisa Gallo and Carlee Wilson and various departments on campus, we've been able to bring a new and unique event to the campus that helps promote health and wellness, but also let's our students and the community have fun while raising money for a great cause, the local hospice. I strongly encourage everyone to register and join in the inaugural event at AU!"
Registration for Algoma University and Algoma regional students is $10.00. Adults pay $15.00. Children five years and under are free.
Please note, only the first 200 registrants will receive a t-shirt.
Participants will start at Algoma University and run toward Queen Street, travelling west to Hugill Street; going north on Hugill until Mark Street, runners will travel east on Mark to Anna McCrea Public School, and then travel north past Sir James Dunn High School; runners will turn east onto Wellington Street, and south onto Florwin Drive.
Participants will than travel west on the Hub Trail returning to Algoma University.
Runners have the option to complete the route once (approximately 2.5 kilometres), or twice (5 kilometres).
There will be colour stations along the way where volunteers will toss coloured powder (coloured cornstarch) on runners' clothes (t-shirts primarily). Please wear clothing that can be dyed.
Runners of all skill levels are invited to participate. Remember, the goal is to have fun with family and friends!
For more information about the Algoma U Colour Dash, please contact the George Leach Centre (GLC) at (705) 949-2301, Ext. 4500, or at glcdesk@algomau.ca.
The Homecoming 2013 celebrations kick-off on Thursday, October 17 and run until Saturday, October 19.
*************************