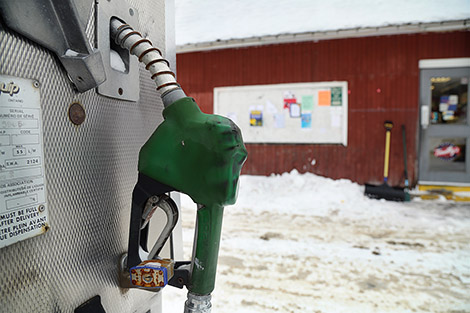 Regulations imposed by the Technical Standards and Safety Authority (TSSA) has directly resulted in at least four small-town or rural gas stations closing down in recent months, says Algoma-Manitoulin MPP Mike Mantha.

Gas stations in Desbarats, Thessalon and Heyden were being inspected and forced to perform repairs or upgrades, which in some cases cost more than what the gas station makes in revenue for a year, said Mantha.
"It's not a huge money-making venture for these people, some of them are to accompany maybe a gift shop that they have or even a service station," said Mantha.

To make matters worse, these stations have been forced to shut the pumps down just prior to the busy spring and summer tourist seasons.

In addition to the cost of the repairs or upgrades, the TSSA was forcing the stations to comply to those orders in an unrealistic timeframe, as few as 30 days, said Mantha.

In many cases the certified fuels contractors who do the work were not able to do the work for 6-8 months, as a result many stations have been deemed non-compliant and unable to purchase fuel from suppliers, causing the closures, said Mantha.

Mantha likens the situation to the provincial goverment reaction from the water crisis in Walkerton, where decisions were made in Southern Ontario and applied across the province, not taking into consideration the effects on Northern Ontario.

Wilson Lee, director of stakeholder relations for TSSA, said the organization's primary concern is public and environmental safety.

Lee said he agrees the TSSA may need to take a different approach to balance safety with the realities of small business owners in Northern Ontario and hopes an adjustment will be made within the coming days, which may allow stations to reopen.

"What's becoming clearer is that our degree of flexibility isn't addressing the very specific challenges in the north, so we are very actively considering options to apply a bit more flexibility," said Lee.

Because of an administrative error, inspections at many of these smaller gas stations were overlooked for years, said Lee.

"We didn't complete all the inspections on the cycle we should have, which is typically once every 3 years. we have since caught up and all of the facilities are now up-to-date in their inspections," said Lee.

"We need to work with these owner/operators to figure out the best way to reach compliance in terms of balancing the realities that they have to deal with with the responsibilities that we have enforcing regulations," said Lee.
It's a matter of the town's survival for Thessalon resident Darlene McColman, who was interviewed in January, and said tourists who turn off the highway to shop in town may drive past now that the town's only gas station has shut down the pumps.

(PHOTO: Gas pump is seen padlocked January 30 2014 at the Lakeview Gas Bar & Convenience Store in Thessalon, Ontario. SooToday.com/Kenneth Armstrong)