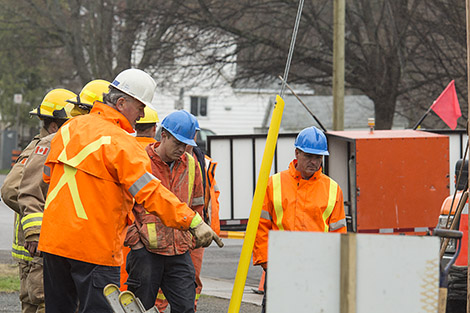 A gas leak briefly halted constuction work in front of 176 Pine Street Tuesday afternoon.
The leak was created when a 1/2 inch gas line was severed by heavy equipment while digging a new sewer line, according to a firefighter on the scene.
A noticible odour of natural gas was apparent in the immediate area while Union Gas crews worked to close the leak.
(PHOTO: Union Gas and firefighting crews attend the scene of a severed underground gas line May 20, 2014 on Pine Street. SooToday.com/Kenneth Armstrong)