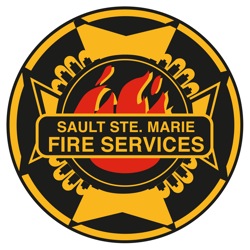 At 11:13 a.m. Thursday morning, five Sault Ste. Marie Fire Service were dispatched to Purvis Marine on Base Line.

Captain Jim Beach told SooToday.com that a substantial fire broke out aboard a decommissioned freighter that was being dismantled for scrap metal.

The vessel was in the St. Marys River at the time of the fire.

Aerial and hand-held units were used to douse the blaze with foam, and a Prince Township tanker was called in to assist.

There were no hazardous materials aboard the vessel and no injuries were reported.

Fire suppression crews were at the scene until approximately 3:30 p.m.

It's believed the fire began in the freighter's engine room.

Although the cause has yet to be determined, the incident is not considered suspicious.