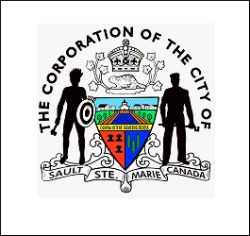 Frank Naccarato had to wait an extra couple weeks, but in the end City Council ruled against recommendations and in his favour to create three additional rural residential lots.

Naccarato requested and was granted an amendment to the City of Sault Ste. Marie Official Plan by way of a special exception.

The Official Plan normally permits the severance of only one rural residential lot.

Naccarato's property is located on the southeast corner of Second Line West and Town Line Road - spanning over 36 acres in total.

"Basically, what we're trying to do is fill in the space so we won't have an open field in the middle of the neighborhood," said Naccarato. "The problem with the field is you get people riding snow machines at 1:30 in the morning and you see drinking out there and then people leave behind their garbage."

Last meeting, Council decided to wait for City officials to file a report on the issue before voting and they eventually denied the motion put forward by Ward 3 Councillor Brian Watkins to reject Naccarato's application and voted instead to approve it.

Don McConnell, planning director, recommended Council to reject the application and said the city cannot continue to allow rural lots to be divided into smaller ones.

"We're continuing to sub-divide the rural area into small blocks and that's not efficient," said McConnell. "It makes it very difficult for someone in the future who needs large areas of property to go out and assemble them."

As a prime example, McConnell sited an earlier council meeting where Pod Generating Group spoke about their difficulties it in assembling large blocks of property.

He added decisions like this can also effect the city's cost-effective services.

"The situation we get into when allowing additional rural development is sooner or later it gets to the point where people are going to want transit services and things of that nature. Those are additional costs to the City that aren't effective costs," McConnell said.

Ward 3 Councillor Pat Mick also expressed concerns that farming would also not be able to be done on the land once it's divided into smaller lots.

Naccarato attempted to pour cold water on both McConnell and Mick's concerns - saying the land hasn't been farmed in over 30 years and officials from solar farming have told him the lot is too close to the main road for it to be used for solar farming.

Ward 1 Councillor Steve Butland agreed and said that while council should be wary whenever making a potential precedent setting ruling, it wouldn't be fair of them to deny Naccarato's request.

"The reality is the property has been here for a number of years and not one person has come forward saying they wanted to farm it," said Butland. "I don't think anyone is going to come forward and want to farm here."